Zaandam and Rotterdam on their way to Florida, where strict debarkation measures await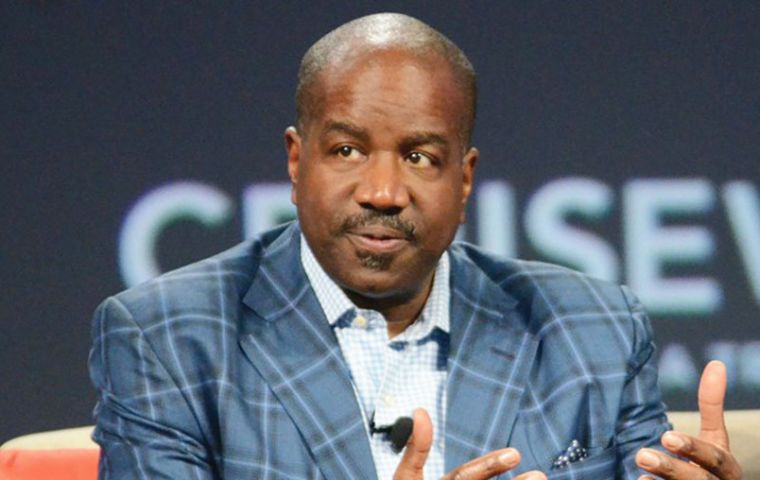 Holland America Zaandam cruise ship, carrying four bodies and scores of patients with coronavirus-like symptoms, has been given permission to cross the Panama Canal, allowing them to continue their journey toward Florida, the cruise line's president said Sunday.
The Zaandam and Rotterdam, where some passengers were transferred, may be heading to Fort Lauderdale or Miami.
"We recently received confirmation from the Panamanian government that both ships have been allowed access to Panama Canal to make our way east toward Florida," Holland America president Orlando Ashford said in a video shown to passengers and crew on Sunday night.
Although initially stating that anyone with coronavirus would not be allowed passage through the canal, the Panama Canal Authority seemed to reverse course in a statement, saying late Saturday it "supports all efforts being made to ensure an expedited return home for cruise passengers and crew on Holland America's Zaandam."
The Zaandam was anchored outside Panama Canal waters, where healthy passengers were being transferred Sunday to Holland America's Rotterdam.
The spokesman for the cruise line would not give an updated figure for the sick or give more information about the one American who is among the dead.
But the American was identified by his niece as Jeffrey Hagander, a Washington state resident, who died from a suspected heart attack or aneurysm — not coronavirus.
The cruise ship, on a South American journey, left Buenos Aires on 7 March, on 12th March she called the Falklands Islands and after was first denied entry into Chile. Since then, four people died, two just tested positive for the new coronavirus, and the number of passengers and crew with flu-like symptoms has ballooned to 138.
But as happened in Chile and Panama, several Broward County commissioners were alarmed at the idea of the Zaandam docking at Port Everglades.
Commissioner Michael Udine said early Sunday that Port Everglades notified county commissioners late Saturday with its mandates for the passengers including: All illnesses and conditions must be accurately disclosed and documented; the cruise line, at its expense, will provide all protective equipment to all responders; temperature readings are required for all disembarking crew and passengers; and the cruise line, at its expense, will arrange for private ambulance transportation, among other requirements.
To minimize exposure, passengers are allowed off the ship with only one piece of luggage with essential items. The cruise line would sanitize all other luggage, according to Port Everglades regulations.
And, "no less than 24 hours in advance of the start of debarkation, the cruise line will present a security plan for review and approval ... how passengers will debark orderly, safely and in compliance with current health advisories (i.e. social distancing). Failure to maintain good order may result in an immediate suspension of the debarkation until the situation is under control," according to the guidelines.
It will take the ship 72 hours to get to Port Everglades after it passes through the Panama Canal.
Fort Lauderdale Mayor Dean Trantalis also spoke out against the ship coming to a community already experiencing a rapidly increasing spread of COVID-19.