Argentine jigger fleet begins operating north of parallel 44o. as of April first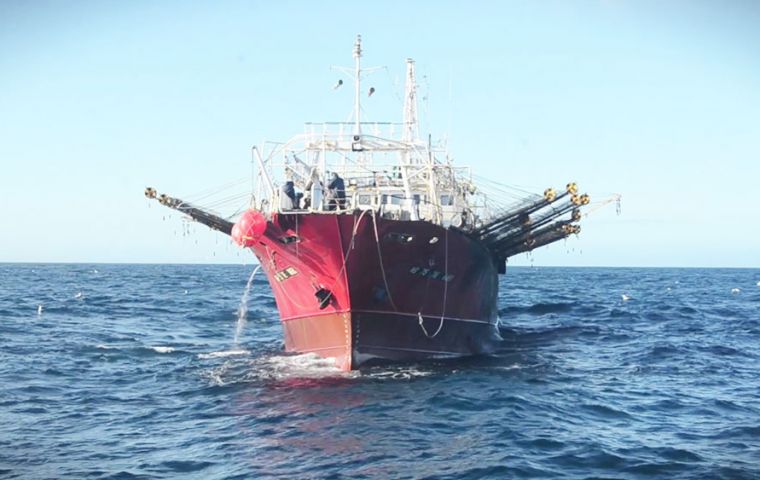 Argentine jiggers will begin operating north of parallel 44o on April first, following on a decision from the Fisheries Under Secretariat chief, Carlos Liberman. The Fisheries Federal Council is impeded of meeting because of the coronavirus pandemic rules imposed in Argentina. Anyhow the decision was taken based on a report from the Inidep research institute.
The area was opened to squid catches on request from the Argentine Jiggers Chamber, CAPA, and the Argentine Fisheries Enterprises Council, CEPA, given the poor results to the south.
To the north of parallel 44o, squid are apparently still and mostly in incipient maturity and straddling towards Argentina's continental shelf.
Catches to the south of parallel 44o have been rather low in recent weeks, far from the 24 tons per day, per vessel, recorded at the beginning of the season. Allegedly according to Argentine sources beginning week eight, catches started to fall dramatically, thus the request to operate to the north.
Until March 12, Illex landings in Mar del Plata port reached 48.000 tons, which anyhow is 30% below last year's average at the same date.
Fishing is one of the many activities allowed to continues functioning despite the strict measures imposed in Argentina regarding circulation, distance and self isolation to combat the Covid 19 virus.
Anyhow until a protocol was agreed between the unions representing dock workers, crew members with vessel owners, and processing plants, unloading jiggers and trawlers had been detained.
The protocol limits the number of workers in the dock at a given time, and makes unloading far slower than normal. Nevertheless the jigger fleet is expected to be out in the sea heading to the north of parallel 44o. by April first.