Morrison Falklands acquired by the Irish group RSK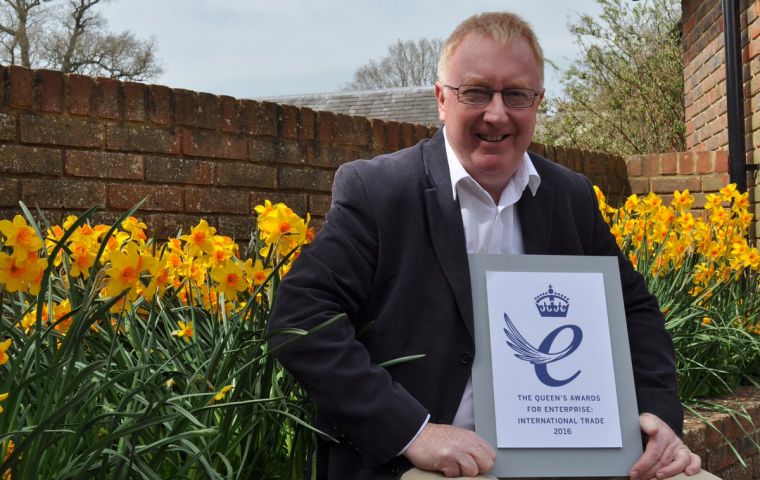 RSK, an integrated environmental, engineering and technical services business, has acquired construction company Morrison Falklands Ltd (now trading as RSK Falkland Islands) and consulting engineering practice Nicholas O'Dwyer, according to reports in the Irish media.
The businesses, based in Stanley and Dublin, Ireland, respectively, are RSK's second and third acquisitions of 2020 and the 10th and 11th in the 2019/2020 financial year.
"It is an uncertain time for businesses around the world," says RSK Chief Executive Officer and founder Alan Ryder. "However, our acquisition strategy aims to diversify the business and in particular, we want to invest in market segments that are less likely to be negatively affected by COVID-19 than others. Nicholas O'Dwyer and Morrison Falklands tick these boxes. We see investing in them at this time as increasing our resilience, rather than weakening our company. We will continue to look at acquisitions that strengthen our group."
Morrison Falklands Ltd has been successfully undertaking construction and infrastructure developments in the South Atlantic, primarily for the Falkland Islands Government (FIG), since 1999. The business will expand RSK's global footprint and offer opportunities in this environmentally sensitive area.
Previously part of Galliford Try as part of the wider Morrison Construction, the business was acquired by RSK after a restructuring by Galliford Try that has led to them ceasing their South Atlantic operations. RSK is delighted to welcome the 30 employees of the newly rebranded RSK Falkland Islands. RSK plans to invest in the business and enhance the existing Partnership Agreement with FIG, offering a wider range of services to the Islands and adding value.
As one of the most respected engineering consultancy practices in Ireland, Nicholas O'Dwyer provides water engineering, environmental engineering and civil and structural engineering services to public and private sector clients, including Irish Water, Dublin Airport Authority, Veolia and Severn Trent Water. It has provided engineering services in the developing world funded by the European Union, the Millennium Challenge Corporation, the European Investment Bank and the World Bank.
The company was founded in 1932 by Nicholas O'Dwyer, a previous chief engineering inspector in the Department of Local Government and former president of the Institution of Engineers of Ireland. Over the past 88 years, it has transitioned into one of the largest independently owned engineering consultancies in Ireland. The company employs more than 200 staff across Ireland (Dublin), the UK (Newry and Birmingham), and Africa (Tanzania and Zambia), where it has worked since the 1970s.
"I am excited to announce that RSK is now operational in the Falkland Islands. Morrison Falkland Ltd (now RSK Falkland Islands) is a very well-respected business with a great team in place. We look forward to working closely with the Falkland Islands Government and bringing added value with the range of RSK services," continues RSK Chief Executive Officer and founder Alan Ryder. "Furthermore, Nicholas O'Dwyer's excellent reputation, long history of success and position as a market leader in Irish water services make it an ideal business to welcome into the group. Nicholas O'Dwyer will expand RSK's engineering capabilities and help to solidify our presence in Africa, so we are looking forward to exploring new opportunities."
RSK Falkland Islands will become part of RSK's Global division and will continue to be led by Managing Director Jim Steele.
Jim Steele, RSK Falkland Islands Managing Director, says: "I am delighted to be able to continue my seven-year involvement with Morrison Falklands Ltd team under its new name of RSK Falklands Islands. I can see the opportunities that are open to our business as being part of a family of businesses in RSK, all being a part of a global network. I look forward to working with everyone at RSK to maintain the success of our operations in the Falklands, even during these challenging times with COVID-19 being in our thoughts. I believe that we will be able to open up opportunities for our people at RSK Falkland Island and others within the RSK business who would like to explore the Falklands."