FAO: Global cereals stock to-use-ratio "comfortable"; bumper crops of corn in Southern Hemisphere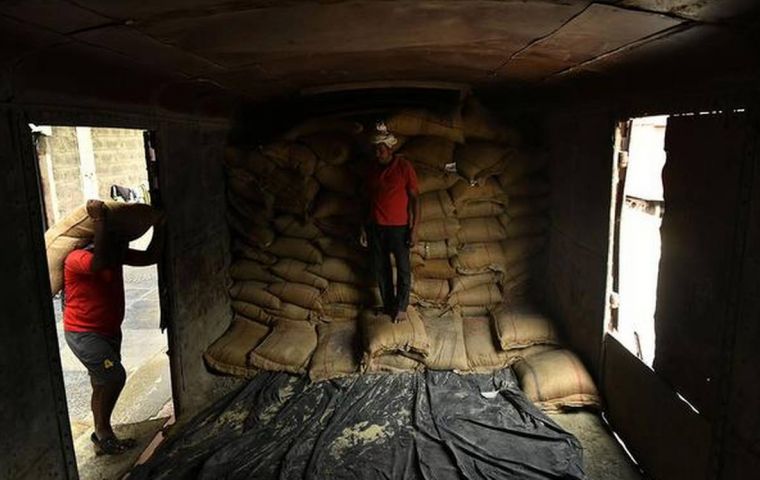 FAO's forecast for 2020 world wheat production remains unchanged in March from the previous month, at the near-record level of last year, which, coupled with ample inventories, will help shield food markets from turmoil during the coronavirus storm.
In this month's Cereal Supply and Demand Brief, FAO's hiked its estimate for worldwide cereal output in 2019 to 2 721 million tons, a 2.4 percent increase from 2018. By type, FAO's 2019 estimates now stand at 1 445 million tons for coarse grains, 763 million tons for wheat and 512 million tons for rice (milled basis).
While localized disruptions, mostly due to logistical issues, pose challenges to food supply chains in some markets, their anticipated duration and magnitude are unlikely to have a significant effect on global food markets, FAO said.
FAO's 2020 forecast for world wheat production is unchanged from last month at 763 million tons, with expectations of lower outputs in the European Union, Ukraine and the United States of America compensated by anticipated production gains in the Russian Federation, India and Pakistan - although locust infestations in the latter two countries could temper the foreseen increase.
For maize, the leading coarse grain, bumper harvests are expected in Brazil and Argentina, and South Africa's maize output is forecast to recover strongly after last year's drought. Elsewhere, sowing decisions may be influenced by the downturn in international maize prices.
FAO's forecast for world cereal utilizations for 2019/20 has been raised slightly to 2 722 million tons, a 1.2% annual increase. World cereal stocks at the close of the 2020 seasons are expected to contract by 8 million tons from their opening levels, pushing the global cereals stock-to-use ratio down to 30.7%, which is still considered a comfortable level. World trade in cereals is forecast to increase by 2.3% from the previous year to reach 420 million tons.