Latam Brazil CEO: "We expect demand to return to pre-crisis levels in two to three years"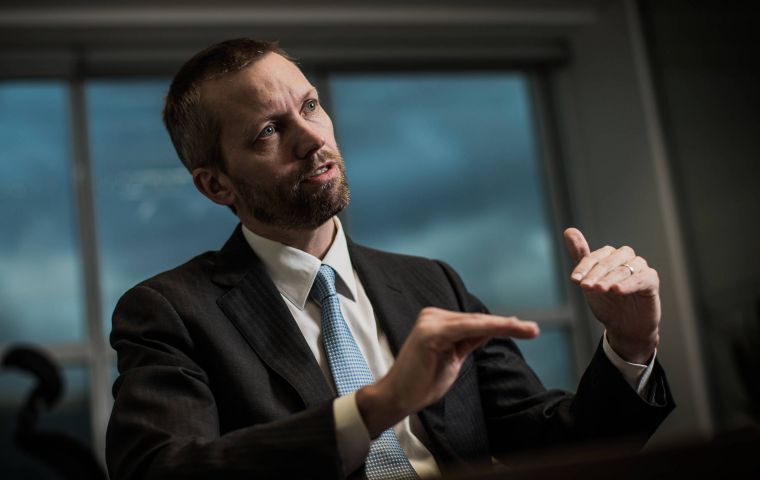 In a general sense, airlines around the world have already realized the short-term effects and the best way to survive the coronavirus crisis. Now, another vital question faces the industry: how demand for air travel will behave after the pandemic is under control?
When demand started falling off a cliff, executives were optimistic about the comeback. However, as traveler confidence became more and more damaged, the recovery to pre-crisis levels seems farther each day. This worrying was resonated by LATAM Airlines Brasil CEO, Jerome Cadier.
In a video to Brazilian businesspeople group G100, Cadier said he expects the demand recovery to start from the second semester. However, recuperation is expected to be slow. "We expect demand to return to pre-crisis levels in two or three years," said the CEO, as published by Panrotas
Besides the passenger confidence issue that airlines will face after the COVID-19 downturn, Brazilian airlines will have added challenges harming demand and costs. With foreign capital seeming to escape from the higher-risk country, intrinsically bringing demand down, the dollar has reached its nominal high. A dollar now is worth BRL5.20, a quick surge since January, when it was worth BRL4.02.
With a large percentage of its costs using the dollar, airlines in Brazil will face a serious challenge post-crisis, if the dollar is not back to previous levels and the economy doesn't recover accordingly. As per the latest Focus Research, published by the Brazilian Central Bank, the 2021 GDP growth forecast was not yet corrected, standing at 2.5%. Still, 2020 GDP growth is forecasted to be a 1.18% retraction, down from a 1.99% forecast four weeks ago.
At the same time, dollar price forecasts have only worsened. In four weeks, the forecast for the end of 2020 has grown from BRL4.15 to BRL4.85. Focus numbers were attained from the median of "Top 5" surveyed institutions in terms of medium-term forecasting accuracy.
For the aviation industry, retracted demand along with a weakened currency and therefore higher costs are a highly toxic combination, especially on an unstable economy like Brazil's. Add to this equation a low confidence among passengers and the result can only be a mighty nightmare to any airline.
As of April, LATAM Airlines Group has reduced its passenger operations by 95%. Additionally, all international passenger operations were paralyzed. In Brazil, Latam and the other major airlines have agreed to maintain, at a minimum, only an "essential" level of service.
Even so, the airline still struggles to fill its aircraft like the rest of the industry. "Sales are at less than 10% of what they normally are, as well as our network, which saw a drastic route suspension", said Cadier. "The issue is, we cannot balance this sales drop with the airline's fixed costs. With that, the size of our daily expenses brings us a very complicated period to face in the upcoming months".
To end at a positive note, Cadier mentioned the COVID-19 crisis may bring a complete transformation on air travel, says Panrotas. "We don't know how it will be, but I believe this crisis came to rewrite the relationship between customer, company and government".