Massive mortality of Atlantic salmon species in south Chilean farms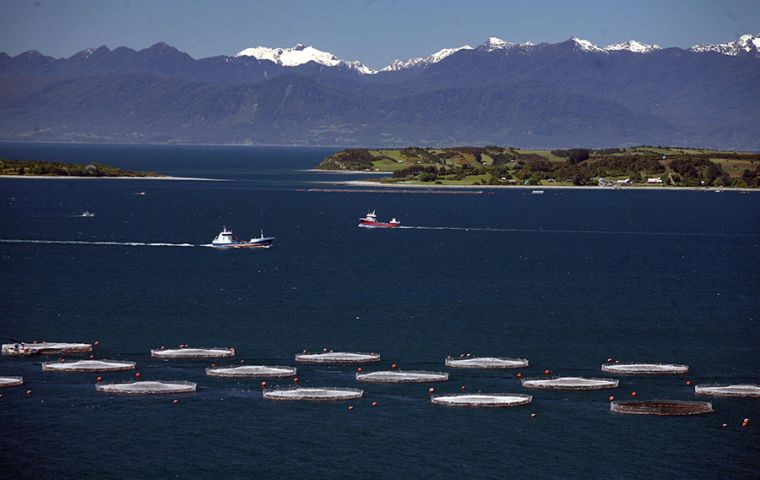 The Marine Farm company notified Chile's National Fisheries and Aquaculture Service, SERNAPESCSA of massive mortality of fish of the Atlantic salmon species. The event took place at the Mellimoyu center (110899), located at ACS 34 in the Aysén region.
The company first reported the mortality of ten thousand fish with an average weight of 4.3 kg, which were affected by the presence of the Cochlodinium sp.(*)
Sernapesca is daily monitoring the actions that the company has implemented in compliance with its contingency action plan.
To date, no other salmon farms with abnormal mortality due to algae or other causes have been reported or detected in the area.
SERNAPESCA has reinforced its strategy of surveillance and monitoring of reports of mortalities by companies. And it reiterates the importance that - in accordance with current regulations - companies notify the authority of these events immediately.
(*) Cochlodinium polykrikoides is a species of red tide producing marine dinoflagellates known for causing fish kills around the world, and well known for fish kills in marine waters.
Cochlodinium polykrikoides is a highly motile organism