Argentine fisheries industry estimates exports to drop 30% this year because of COVID-19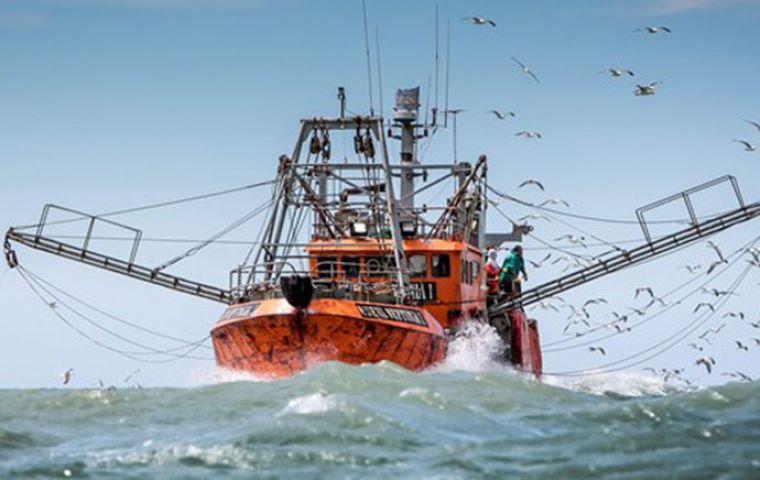 Hard times ahead for fisheries exports. According to a paper circulated among members of Argentina's different fish industry chambers foreign market prospects are not encouraging since the main markets, Spain, Italy, China and the United States, are suffering the greatest impact from the coronavirus pandemic.
The document estimates a drop of at least 30% of export volumes during the rest of the year, with its impact on prices.
"The industry is facing a complex scenario particularly because of the contraction of consumption and demand in the main export markets of Argentina which are suffering from an extended circulation of the Covid 19 virus".
"It is difficult to measure the impact," admits the Argentine Fisheries Inter-chambers paper but, they are working with estimates. And these indicate a 30% drop in fisheries exports during 2020. A copy of the paper has been sent to the Argentine government.
In effect the overall drop of exports to the four main markets for Argentine fisheries products are expected to be some 324 million dollars this year. Likewise overseas shipments could reach US$ 1,3 billion, compared to 1,183bn in 2019. Considered an "optimistic" forecast, 2020 exports would drop to 2010 levels.
The paper also points out that shrimp prices to China have dropped 38% and 28% in Spain during the first quarter. Squid to Asian markets has fallen 42%. Hubbsi hake prices to the US is 19% lower and the worst " is to come", since most exports are to the region.
Russia another market for hake, because of the ruble devaluation plus the pandemic, hubbsi prices have plunged between 17% and 24% during April.
However these are not the only difficulties, since is also involves the banking sector such as helping finance exports and making overseas payments effective.