Another MPC member tests positive for COVID-19; Falklands' building industry resumes this Wednesday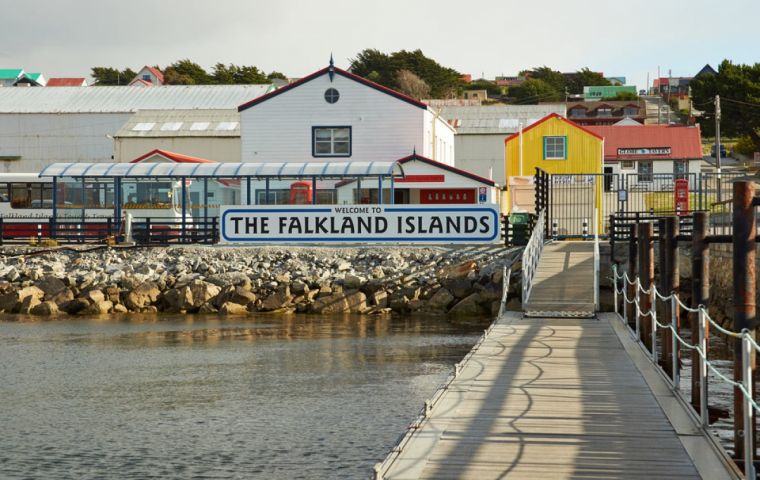 The Falkland Islands government reported on Tuesday that the latest test results received by KEMH have shown one positive case for COVID-19 out of 18 swabs tested. The positive was for an individual at Mount Pleasant Complex, who is in isolation as part of the on-going MPC arrangements for dealing with cases.
This is in addition to the already eleven cases which tested positive earlier, all of them from MPC. In other words Stanley and the rest of Falklands' residents have yet to report a virus positive test.
So far 337 samples have now been tested in the UK. All 11 individuals who have earlier tested positive for COVID-19 in the Falkland Islands have now completed self-isolation or treatment.
As signalled earlier by the Government, the outcome of the tests was being waited on before final approval for the building sector to resume operation as of Wednesday 22 April.
FIG Chief Executive Barry Rowland said the sector can now resume work, provided it strictly observes the Government guidance issued on Monday on how to safely operate in a COVID-19 environment, including maintaining social distancing.
"This is a carefully considered step, based on the steady flow of tests that we are now receiving, and allows part of our economy to go back to work."
"This move is consistent with having a COVID-19 response that is proportionate to the situation we face at any time. However the change will be subject to daily review, based on test results and other circumstances."
Mr Rowland said if the guidance was not followed, the restrictions could be reinstated.
"We continue to ask all parts of our community to observe social distancing to limit the potential for COVID-19 spread, self isolate when required to, and to follow health advice at all times."