Argentina's foreign trade during March dropped 17,6%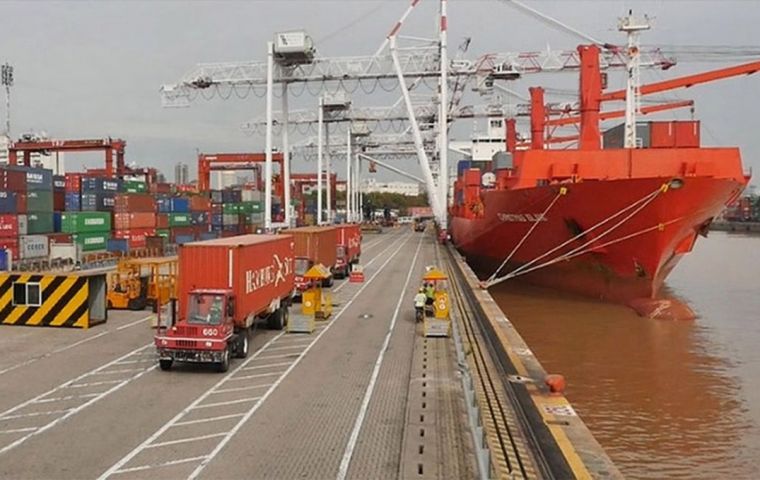 Data released on Wednesday by the National Institute of Statistics and Censuses (Indec) of Argentina showed that its foreign trade with other countries fell 17.6% in March, compared to year-ago. The trade flow reached US$7.49 billion, in the third month of the year.
While exports fell 15.9% to US$4.32 billion, imports decreased by 19.7% to US$3.17 billion last month. As a result, Argentina had a surplus of US$1.14 billion in March. In previous months, imports had been falling at a similar pace to that of March, due to the crisis the country has been facing since 2018.
Exports, however, has been recovering. Before the pandemic, sales of agricultural products to other countries were the government's big bet for the recovery of Argentina's economy.