Falklands should be ready next week to test swabs in the Islands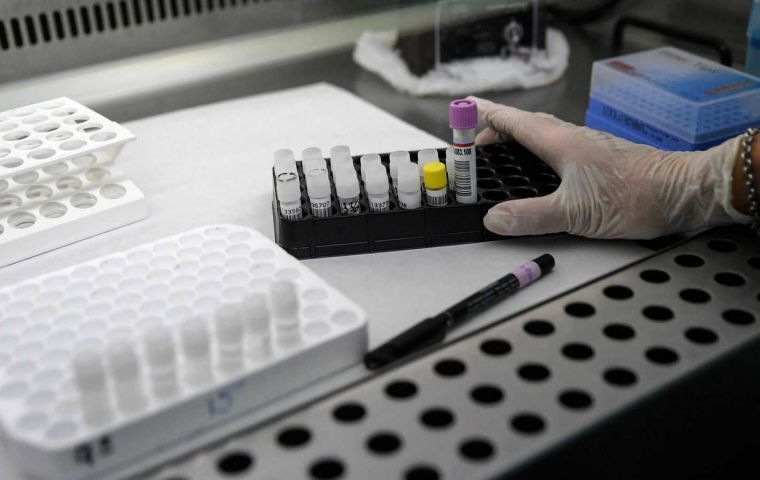 A COVID-19 analyzer and related equipment are scheduled to arrive in the Falkland Islands over the weekend, which means the prospect of much faster testing of the Islands' swabs for potential virus contagion, and without having to send them to the UK.
However once the machine arrives in the Falklands, there will be a number of days of introduction, machine calibration and training at the Stanley hospital, KEMH, that will be followed by trial tests to ensure accuracy before swabs can begin to be processed locally.
The Falklands' government will update on progress next week.
As to the current pandemic situation, as of Wednesday, no new cases have been reported in the Falklands. So far 337 samples have been tested in the UK with 12 positive cases, all of them staff from Mount Pleasant Complex. No cases have tested positive among Stanley and Camp residents.
FIG reported on Wednesday that eleven of the twelve individuals have completed self isolation or treatment.
Finally KEMH reiterates that if you feel unwell with flu-like symptoms and are worried you might have COVID-19, phone the hospital on 28000. Staff will provide advice but DO NOT GO to the hospital.