Falklands faces fishing markets paralyzed on COVID-19 impact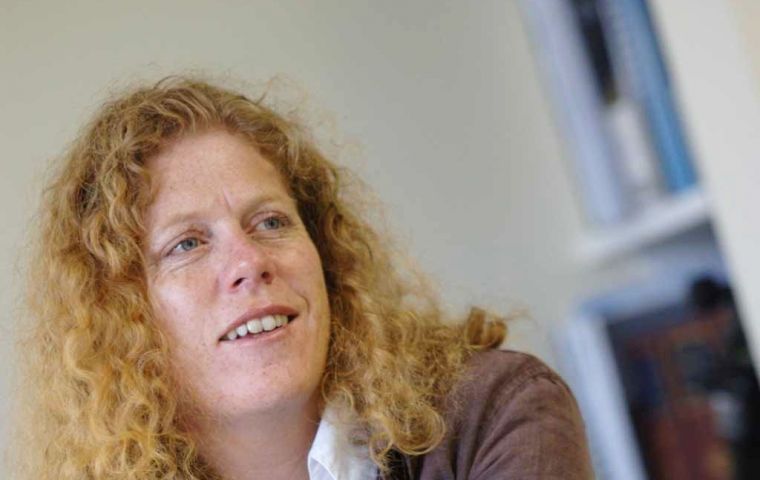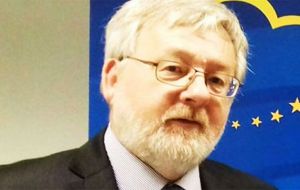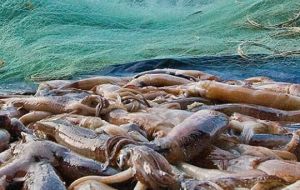 The impact of COVID-19 on the seafood market and industry operations has been severe, confirmed fishing industry executives and a spokesperson for the Falkland Islands Fishing Companies Association (FIFCA).
FIFCA Secretary James Bates said major markets are effectively paralyzed in some cases and demand and therefore prices have been significantly interrupted in almost all areas.
Consolidated Fisheries Ltd Manager Janet Robertson told Penguin News the company was continuously evaluating, "and keeping in contact with our various buyers so that we can feel how the pulse of the market is responding to the ongoing crisis.
Whilst all restaurant and hotel trade, both in the USA and the Far East, has virtually come to a halt for the time-being, there is movement within the retail sector and we would expect for that to begin to expand once extreme lockdown measures relax a little.
However, we have no way of knowing at this stage how the state of the economy will be as the world emerges out of this crisis, so on this basis we are prepared for prices to be depressed for quite some time."
She said this meant importers were likely to be holding surplus stocks (toothfish) for several months and exporting product was likely to drive prices further down.
She stated: "CFL will hold stock where that option seems sensible and try to ease the product on the market in line with demand and supporting our customers as best we can."
Running trawlers as normal
Fortuna Ltd Director Stuart Wallace said they were running their five trawlers in the squid and finfish fisheries as normal.
The Falklands Calamari season ends Saturday and their large ships will head to Vigo while the others will continue for a time using other quota.
He said the operating and marketing situation was concerning, "but in our business you can't just 'turn off' as you might with a factory say.
"The biggest concern, said Mr Wallace, was "what the market will be like when our stock arrives, which will be in about a month, and we all know that a lot can happen in that time. Normally a major demand for our products would be to service bars and restaurants throughout Europe.
"At the moment all of that is closed. Many more people are preparing food at home and so that part of the market has increased, but we don't think that compensates for the lost market segment. But – a month is a long time these days and there will be changes in the meantime."
He said they were keeping close to clients and contacts in the market in order to know when to sell. "We don't just need to know about demand but we also need to be aware of the individual client situation, of the attitude of banks and of what international competitors may be up to. We are fortunate that unlike fresh seafood producers our product has a storage life, although of course that comes at a cost too."
For the fleet operation Fortuna is planning as normal for all the services needed, "for layup and then mobilization for the second season. Of course all of this involves looking ahead, being involved and talking to service providers to see if we can mitigate any additional difficulties due to the pandemic." (Penguin News)