Falklands introduces significant restrictions on constitutional rights and movements for twelve months
Friday, April 24th 2020 - 08:13 UTC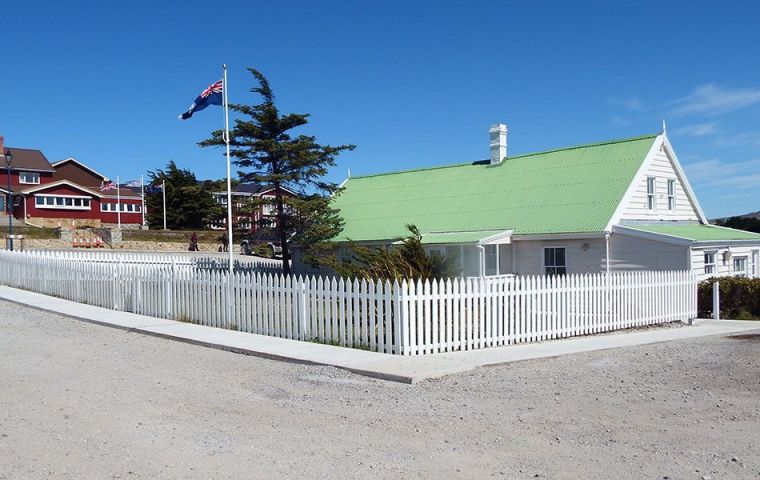 The Falkland Islands Executive Council considered this week two reports regarding further legislative proposals responding to the challenges posed by COVID-19. ExCo addressed the provisions put in place in the UK, including the Coronavirus Act 2020, and other laws.
It agreed that specific provision should be made in the Falkland Islands in the following areas:
• Health service indemnification – providing a safety net in relation to any claims made against healthcare workers as a result of COVID-19.
• Courts and Tribunals – to bolster provision for use of video and audio technology in respect of court and tribunal hearings.
This will be done by way of a Bill to be presented to the Legislative Assembly.
ExCo also agreed that provision should be made in relation to restrictions on movement, events, gatherings and premises.
A detailed report was presented to Executive Council accompanied by the draft Infectious Diseases Control (Coronavirus) (No 2) Regulations 2020. The draft regulations were approved by Executive Council and will be made shortly.
The regulations provide for the move, when necessary, to formal restrictions being imposed – along similar lines to the UK lock-down. So, people could be directed to stay at home, and businesses could be directed to close.
The regulations can be applied to all of the Falkland Islands or to specific parts of the Islands, as necessary.
However clear communication of the restrictions will be required before any are brought into effect. Guidance will be published summarizing the regulations.
Authorities will seek to engage with the community, explain requirements, and encourage compliance, before other forms of enforcement. This is because the regulations introduce a significant restriction on the rights and freedoms provided by the Constitution, which is considered to be a necessary and proportionate approach in light of the challenges posed by COVID-19.
Safeguards in the regulations will require regular review of any restrictions, and the regulations will only remain in force for 12 months.