Controversy in Argentina over the release of convicted felons to avoid COVID-19 in the overcrowded jail system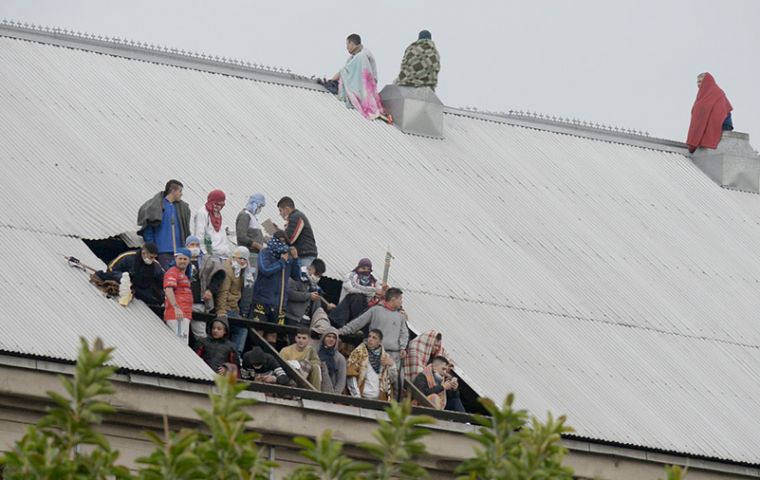 Argentina's Minister of Women, Gender and Diversity, Elizabeth Gómez Alcorta reiterated on Wednesday her complete rejection to the release of prisoners, accused or convicted of sexual crimes and gender violence, and asked the Justice to intervene to avoid "psychic and physical re-victimization of assaulted people."
"Since the beginning of the health emergency, we have expressed our concern about the possible increase in gender-based violence and the expiration of measures such as restrictions on proximity, to which are now added the freedoms of those accused and convicted of crimes against sexual integrity and gender violence", the minister publicly complained.
She added that in recent days her ministry has become aware of "cases involving rape culprits, who have been set free and must return to their homes, precisely in the neighborhood where their victims and their families live".
Gomez Alcorta recalled that these risks and consequences had been anticipated and warned by the ministry of Women to the higher courts of Justice, of various jurisdictions and, in effect, "the Executive branch cannot intervene or decide in these cases, or in the cases that belong to ordinary justice; prosecutors have the power to oppose and appeal the release resolutions".
The Argentine government fearing the spread of COVID-19 in the overcrowded prisons' system requested a couple of "friendly" magistrates to authorize the release of prisoners convicted for minor crimes, who must complete their sentence in house arrest. But apparently the opportunity has been abused and serious crimes offenders involving violence, such as rape, have managed to slip the net and in at least on case have threatened their victims.
Thus, taking into account the independence and autonomy of government branches, and the federal nature of the system, we have requested the Judiciary and the Public Prosecutor's Office to intervene and help avoid situations that may lead to the re-victimization of women, both psychically and mentally" Gómez Alcorta underlined.
Gomez Alcorta also highlighted that victims and their families had to "go through a difficult situation during the processes to obtain the arrest and trial for the conviction of their aggressors."
That is why "those accused and convicted of rape as well as gender violence must not receive the benefits of house arrest or release". Gomez Alcorta recalled that earlier in the month the federal Minister of Justice had informed that in the event of releases to lessen overcrowding, those liable to return to their homes would be those convicted for minor crimes, particularly in cases where there was no violence.
Argentine president Alberto Fernandez has complained there is a "media campaign" to accuse his administration of facilitating the release of convicted prisoners, but also pointed out that human rights international organizations have strongly recommended to avoid overcrowding in the penitentiary system, given the COVID-19 pandemic.
"As a man of law, my position contrary to pardons is well known. I insist on this because there is this media campaign accusing my government of favoring the release of convicted felons", insisted Fernandez.
The Argentine president also underlined the high risk of contagion in those places with high human concentrations, and prisons are a perfect environment for the spread and expansion of the virus.