Falklands' power rates decrease becomes effective May first, and for three months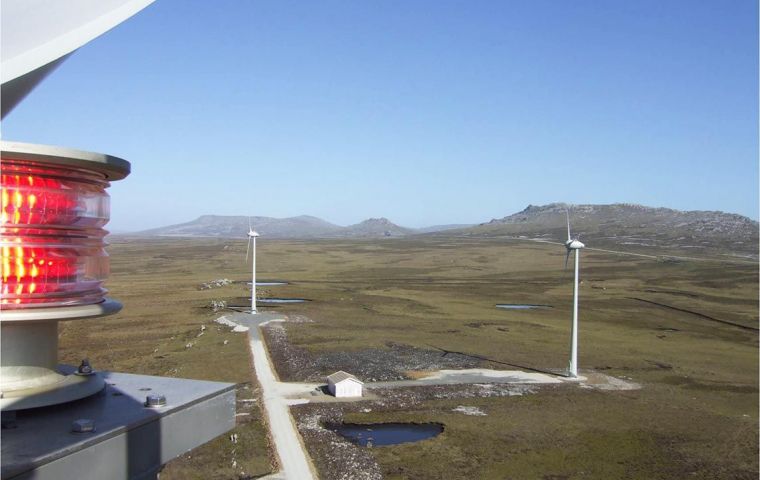 The Falkland Islands government announced on Monday that a decrease in electricity prices will come into effect on from this Friday 1 May 2020. The move is part of the government's comprehensive suite of measures to assist businesses, private sector employees and households during the COVID-19 pandemic.
The overall price of electricity per unit for all consumers will be decreased from 23p to 18p for a period of three months.
For consumers supplied via pre-payment meters, electricity will be supplied at 18p per unit and cards will be sold at:
£5.00 card £4.74; £10.00 card £9.48; £20.00 card £18.96; £50.00 card £47.40.
For all other consumers, electricity will be supplied at 18p per unit. To comply with the social distancing guidelines, where possible, all meter readings will be self-read.
Those readings not received by this date will be estimated by calculating the quarterly average and an invoice issued. There are a number of meters that will need to be read and PWD meter reading contractor will contact individuals prior to reading to agree a suitable and safe time and method to read the meter.
However it is important that only email or phone in readings are received by PWD offices. DO NOT bring your readings to PWD offices.
Northbound Airbridge
The Falkland Islands government also made an announcement regarding the next northbound Airbridge flight accepting civilian passengers departing Mount Pleasant on Sunday 3 May 2020. Please be aware that the deadline for any additional passengers, amendments, or cancellations is Friday 1 May at 8am (Falklands' time).
Any changes made to bookings after this date cannot be guaranteed.
In the current circumstances this deadline is important as FIGO, FIC travel, and the MoD are working around the clock to make sure all essential travellers are able to board the Airbridge, any last-minute amendment/cancellations creates considerable logistical challenges that require extra hours of work to adjust travel plans.
In addition, in the current climate when travel is restricted worldwide, please make sure you do extensive research regarding immigration policies and your onward travel plans when reaching the UK, such as trains, hire cars, and connecting flights.
On Friday a full statement on the status of the current restrictions in the Islands will be made on Friday by the Chief Executive, Barry Rowland.
FIG also reminds residents that if you are feeling anxious and stressed about Covid-19, there are people ready to listen to your concerns and provide support. Feeling worried does not necessarily mean that you have a mental health problem.