Trump orders meat processing plants to remain open to protect the food supply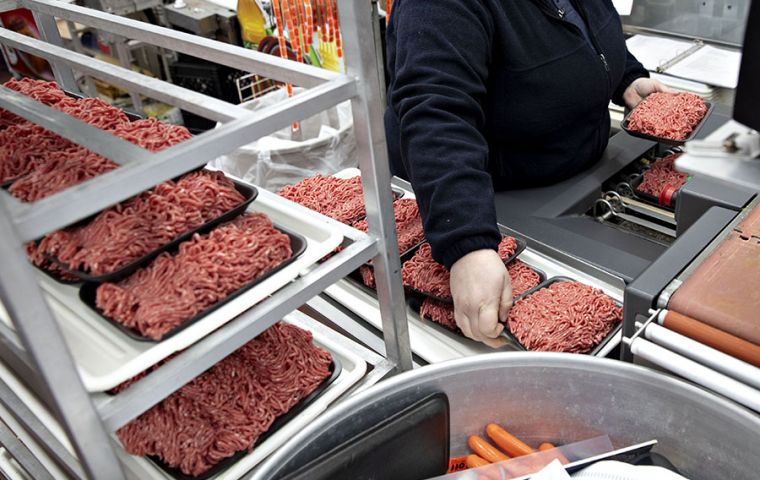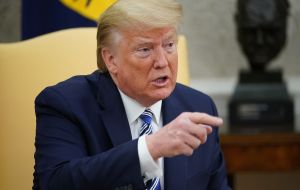 President Donald Trump ordered meat-processing plants to stay open to protect the food supply in the United States, despite concerns about coronavirus outbreaks, drawing a backlash from unions that said at-risk workers required more protection.
With concerns about food shortages and supply chain disruptions, Trump issued an executive order using the Defense Production Act to mandate that the plants continue to function.
The world's biggest meat companies, including Smithfield Foods Inc SFII.UL, Cargill Inc CARG.UL, JBS USA and Tyson, have halted operations at about 20 slaughterhouses and processing plants in North America as workers fall ill, stoking global fears of a meat shortage.
The order is designed in part to give companies legal cover with more liability protection in case employees catch the virus as a result of having to go to work.
John H. Tyson, chairman of Tyson Foods, said that the food supply chain was "breaking" and warned of the potential for meat shortages.
Before issuing the executive order, Trump told reporters in the Oval Office that signing the order, "... will solve any liability problems," adding, "And we always work with the farmers. There's plenty of supply."
The executive order, released Tuesday evening, said the closure of just one large beef-processing plant could result in 10 million fewer individual servings of beef in a day.
"Such closures threaten the continued functioning of the national meat and poultry supply chain, undermining critical infrastructure during the national emergency," the order said.
A senior administration official said the U.S. government would also provide guidance to minimize risk to workers who are especially vulnerable to the virus, such as encouraging older workers and those with other chronic health issues to stay home.
Unions were not impressed. Some farmers said it was too late because pigs had been euthanized already instead of the pork going to market.
"While we share the concern over the food supply, today's executive order to force meatpacking plants to stay open must put the safety of our country's meatpacking workers first," the United Food and Commercial Workers International Union said in a statement.
Tyson said on Wednesday it was closing two pork-processing plants, including its largest in the United States, further tightening meat supplies following other major slaughterhouse shutdowns.
U.S. meat companies slaughtered an estimated 283,000 hogs on Tuesday, down about 43% from before plants began shutting because of the pandemic, according to U.S. Department of Agriculture data. Processors slaughtered about 76,000 cattle, down about 38%.