Falklands' first Loligo season ends; vessels off to Vigo, and back by end of July for second season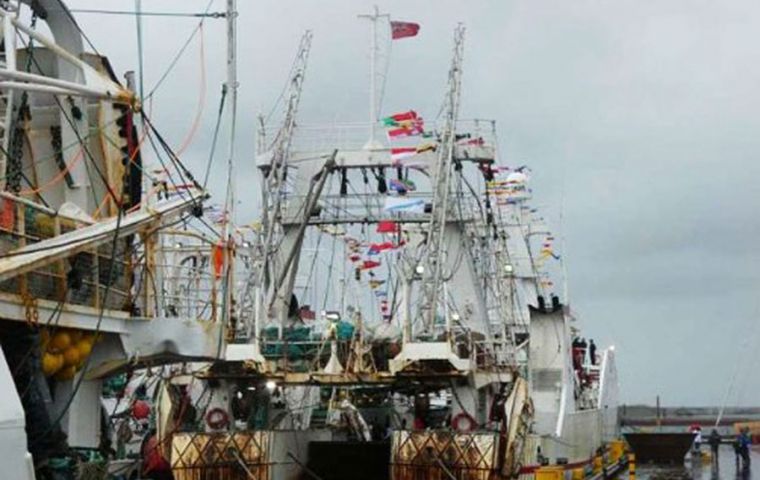 The Falkland Islands government, FIG, announced that the first loligo season has come to a close as of 28 April, and on Thursday a number of vessels arrived in Stanley Harbor and Port William.
There have been 16 marine mammal observers and one scientific observer deployed across the fleet this season and all will be disembarking over the next few days, with most departing by Airbridge.
The vessels have been at sea for well over the 14-day quarantine period for Covid-19.
Normally the operators would fly their crews to their home countries via LATAM flights through South America, but these remain suspended at this point.
As the Falkland Islands will be opening the second loligo season at the end of July most vessel operators have made the decision to keep their crews aboard and safe.
They will sail north to Vigo in Spain in the coming days, while some will remain to utilize finfish quota then follow north.