Five year old caught by troopers driving a SUV in a Utah highway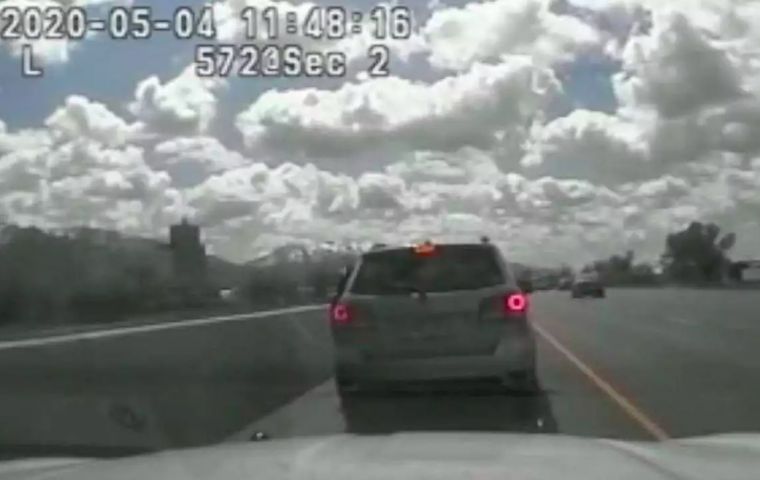 As the driver of the SUV swerved on the freeway at 51kmh when a trooper for the Utah Highway Patrol pulled him over. The trooper could not see the head above the seat's headrest and thought the driver might have been impaired.
But when he approached the driver's side window on Monday, the trooper was surprised to see a boy.
"You're five years old - wow!" the trooper, Rick Morgan, said in the dash camera video of the traffic stop.
He then asked him, "OK, where did you learn how to drive a car?"
The boy, who was not identified, had managed to drive about 3 to 5km from his home before he was pulled over in the southbound lane of Interstate 15 in Ogden, a city north of Salt Lake City, according to authorities.
The highway patrol shared the episode on social media, where it quickly gained attention. Morgan said the boy was sitting on the edge of the seat "so that he could reach the brake pedal."
It was not clear how well he could see through the windshield.
The trooper helped the child to put the car into park position and to shut it down. At first, he thought the boy appeared to be eight or nine years old.
"But he insisted he was five, and his family confirmed he's five years old, and he will be six next month," Morgan said.
The boy was on the verge of tears during the stop, he said. The boy explained that he left home after an argument with his mother, according to the highway patrol.
"She told him she would not buy him a Lamborghini," the highway patrol said in a tweet. He decided to take the car and go to California to buy one himself."