Tim Atkin's report on the remarkable transformation of Argentine wines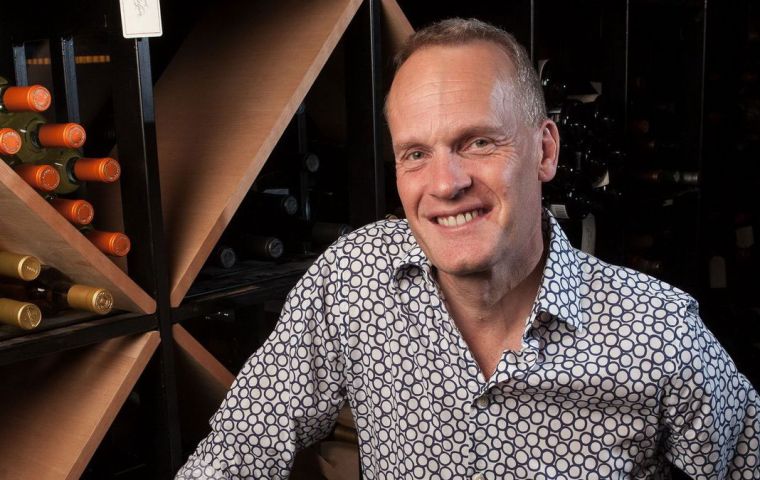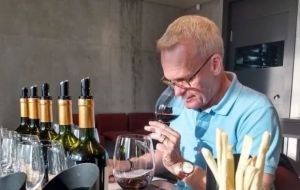 The latest annual report, which is available through his website timatkin.com, is the eighth of his annual reports from Argentina. Atkin said: "I first went to Argentina in 1992 and the transformation has been remarkable. I can't think of another country, even South Africa that has changed so much in my wine writing lifetime.
"Again and again this year, I tasted with a smile on my face as wine after great wine expressed its terroir with precision, grace and beauty. Plushness, exuberance and fruit weight come easily in Argentina; poise, elegance and balance are harder won."
Atkin has special praise for the ever-increasing roster of great white wines that Argentina has to offer, alongside its more famous reds.
"This year I could open a great bottle of white every night of my trip and still not exhaust the supply of Argentina's best. I could try Sauvignons, Chardonnays, Semillóns, Torrontés, Rieslings, a Malvasía Blanca, a Verdejo and any number of fascinating white blends."
Atkin spent three weeks in the country in February 2020, starting in Buenos Aires, before travelling to the northern regions of Salta and Jujuy and then basing himself in Mendoza.
In total he visited or tasted 1,736 wines from 331 wineries.
He said: "No one can sample everything the fifth largest wine-producing planet on the country produces, but I reckon I taste a greater number than any other international critic."
As in previous years, he singled out the wine and winemakers he considered to be "the very best" for a special mention.
Tim Atkin MW 2020 Argentina Report - The Podium:
Winemaker of the Year: David Bonomi of Norton and Per Se
Young Winemaker of the Year: Andrés Vignoni of Viña Cobos
Viticulturist of the Year: Martín Kaiser of Doña Paula
Winemaking Legend: Susana Balbo of Susana Balbo Wines
Red Wine of the Year: 2018 Per Se Uní del Bonnesant, Gualtallary
White Wine of the Year: 2017 Michelini I Mufatto Certezas Semillón, El Peral
Rosé of the Year: 019 El Esteco Blanc de Noir Rosado, Calchaqui Valleys
Sparkling Wine of the Year: 2006 Cruzat Millésime Blanc de Noir, Uco Valley
Sweet Wine of the Year: 2018 Terrazas de los Andes Petit Manseng, Uco Valley
Red Wine Discovery of the Year: 2018 Viñedos Huichaira Cielo Arriba, Jujuy
White Wine Discovery of the Year: 2019 Alta Yari Gran Torrontés, Gualtallary
Rosé Discovery of the Year: 2019 Andeluna Blanc de Franc Rosé, Gualtallary
Sparkling Wine Discovery of the Year: 2016 Rutini Apartado Nature, Uco Valley
Value Red of the Year : 2018 Itinerante Malbec, Agrelo
Value White of the Year: 2019 Viña Navi Blend de Blancos, Jujuy
Value Rosé of the Year: 2019 Nieto Senetiner Believe in Rosé, Uco Valley
Value Sparkling Wine of the Year: 2015 Séptima María Codorniu Método Tradicional, Gualtallary
Value Sweet Wine of the Year: 2019 Tukma Torrontés Tardio, Salta