Brazil reported 674 new Covid-19 deaths and becomes the third country in the world with most cases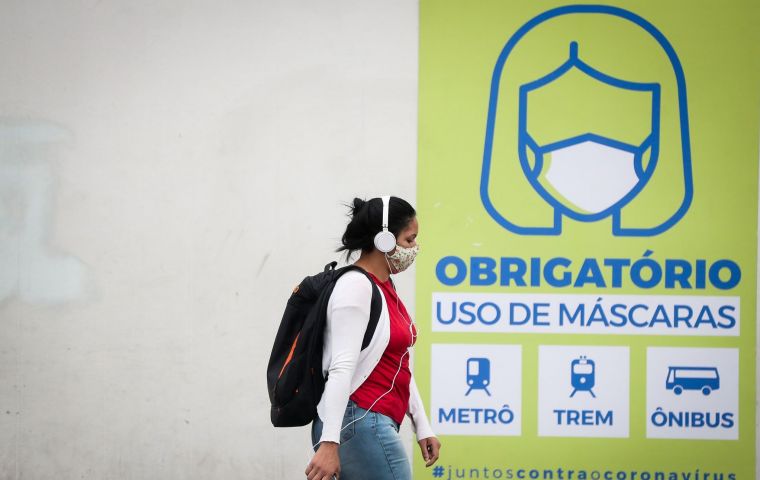 Brazil recorded 674 new deaths and 13,140 new cases from the novel coronavirus, making it the third country with the most cases in the world. The country surpasses the United Kingdom–254,220 in all–against 244,995 of the British. The total number of deaths in Brazil is 16,792.
At the end of the week, the data tends to drop because the laboratories work on-call. The same occurs on Monday, which covers Sunday data. Brazil's daily numbers are expected to grow this week, however.
The two countries ahead of Brazil in the number of cases are the USA (about 1.5 million) and Russia (290 thousand), according to Johns Hopkins University (USA), which monitors data from the Covid-19 pandemic. Over the weekend, Brazil overtook Spain (230 thousand cases) and Italy (225 thousand).
The previous week, it crossed the symbolic barrier of 10,000 dead - a jump of more than 50% in deaths in seven days.
The top five countries with the most deaths are the USA (89,000), the United Kingdom (about 35,000), Italy (about 32,000), France (28,000), and Spain (27,000). Brazil comes next. However, Russia, the second country with the most cases, lists less than 3,000 deaths, a number that many, internally and externally distrust.
The actual numbers are expected to be even higher due to the lack of mass testing and underreporting.