IMF optimistic Argentina and creditors can reach an agreement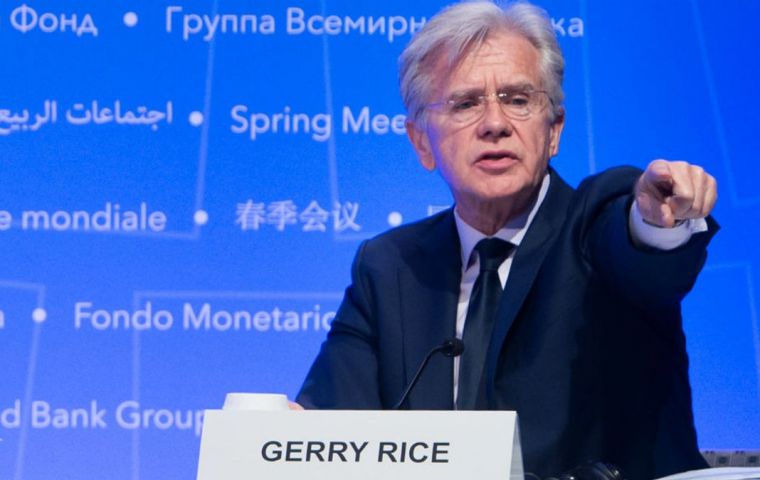 The International Monetary Fund expressed optimism that Argentina can reach an agreement with private creditors "to establish a sustainable path in the future" when the government of President Alberto Fernandez formally extended the deadline term to reach an understanding on the US$ 67 billion debt.
"In Argentina's bilateral negotiations with private creditors, we are encouraged by the willingness of both parties to continue talks to reach an agreement," Fund spokesman Gerry Rice said during a virtual press conference.
Rice said the entity does not want to "speculate on the outcome of negotiations between the country and creditors."
"However," he continued, "we are encouraged by the will of both sides to continue reaching an agreement."
The IMF spokesperson stated that the entity believes that "an agreement can be reached" and that it "takes the country on a path of sustainable growth."
Likewise the IMF representative again clarified that the Fund does not interfere in the negotiations of the agreement, emphasizing "negotiations are a bilateral issue."
Economy minister Martin Guzman said Argentina are "committed to an orderly solution and that the negotiation will continue ... the sooner it can be resolved, the better. We need a sustainable agreement; it must be successful in giving Argentina the conditions to get back on its feet".
However a spokes person for the three large groups of creditors called the Argentine Creditor Committee, Hans Humes, considered that "it is very difficult for Argentina to avoid default, but I do not believe there will be a hard default"
"Yes, there would be some sort of short default," he continued, but stressed that there is a willingness on the part of the parties to reach a sustainable agreement.
Rice was also asked about relations between Argentina and the IMF, and a new support program, but he denied such a possibility.
The Fund official specified that "until now no negotiations have been started for any agreement with Argentina."