Falklands drafting "prudent" budget with no proposal to increase fees and charges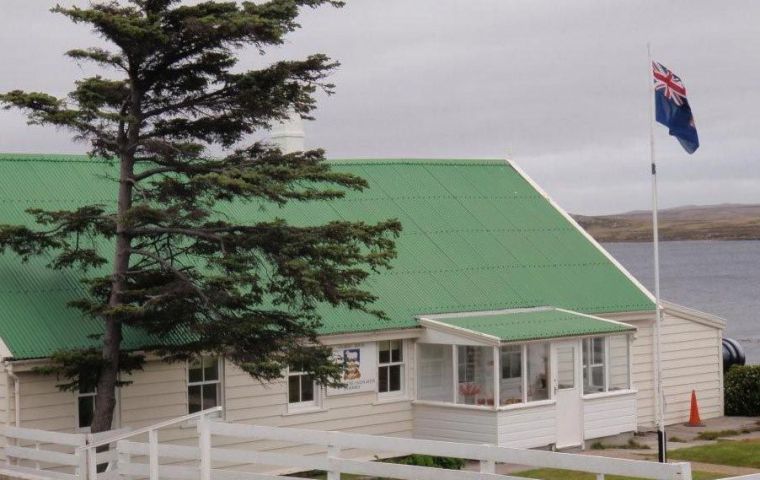 The Falkland Islands Government this week unveiled plans for a "prudent" budget that maintains the current levels of expenditure but does not propose any increase in fees and charges. The budget aims to keep the current levels of service delivery but shies away from major investments or increases in operating costs.
The draft budget, which still has to be approved by Standing Finance Committee and Legislative Assembly does, however, proposes increases in welfare payments and social allowances.
In a press release, the Government said this week that, "the Budget Select Committee chose to support a Budget which does not seek to make substantial additional commitments and demands for additional growth in operating costs whilst leaving headroom in the operating budget to respond to future challenges."
FIG nevertheless noted that the current uncertainty surrounding the Covid-19 pandemic may mean that the budget is tweaked during the financial year:
"In light of the uncertainty created by the Covid-19 pandemic, it is too early to know the full impact on each sector of the economy, the Government is working with the private sector to better gauge the short-term and longer term effects. Once more clarity is available it is likely a mini-budget exercise to be undertaken later in 2020, which would include a review of capital spending and consideration of a ten-year capital program."
Speaking to Penguin News this week, MLA Roger Spink said the budget aims to leave enough headroom to respond to issues as they come up, adding, "no one's view of the future is that clear at this present time. I think we're being sensible from that point of view so that we're in a good position to face whatever is thrown at us in the coming months."
Speaking of the support schemes that have been introduced during the Covid-19 pandemic, MLA Roger Spink said that regular reports were now being produced on the uptake of the various support schemes, and added that talks between Standard Chartered Bank and the Department of Policy and Economic Development on the guaranteed loan scheme are ongoing.
"The support measures that we brought in are just beginning to kick in for people, and we need to monitor that and find out which people we've missed out," he told Penguin News.
MLA Spink said that he'd held conversations with the managers of the Mission to Seafarers (where the food bank is based) and who in turn are working with social services to determine whether there are any gaps in the welfare support provided by Government.
Asked whether there had been an increase in people making use of the food bank, MLA Spink said there had been a slight increase, and emphasized that the focus of government should be to "find out what sort of people are needing that assistance, and why, and if there is something that Government should be doing to support those members in our society." (Penguin News)