End of Antarctic summer season: BAS staff and construction teams finally make it back to the UK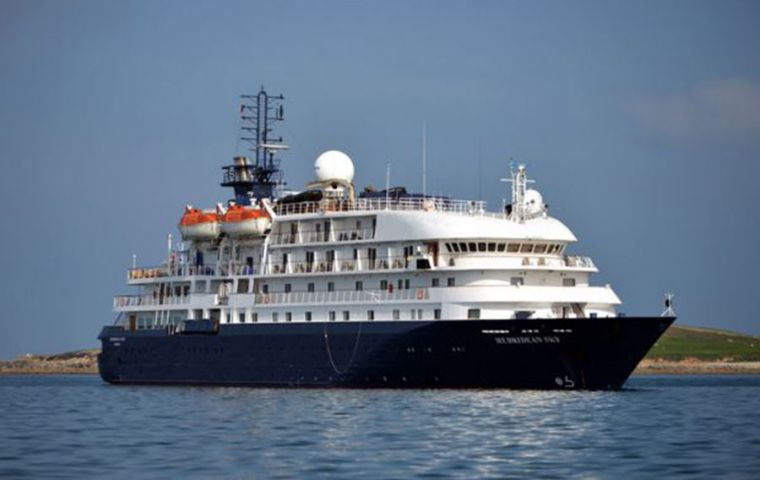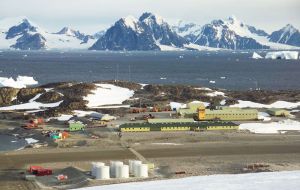 Almost a month after deciding on the repatriation operation, British Antarctic Survey (BAS) research and support teams are returning from Antarctica to UK after a 20-day sea voyage onboard a charter ship and the Royal Research Ship (RRS) James Clark Ross. On Saturday the MS Hebridean Sky arrived at Portsmouth International, and this Tuesday RRS James Clark Ross is expected at Harwich Port.
This homecoming is the end of an exceptional mission to repatriate scientists, support teams and construction workers who completed their Antarctic summer field season work in April and May. The COVID-19 Pandemic disrupted all international air travel, including BAS normal routes through the Falklands and South America. The only safe alternative was to bring staff and colleagues home by sea.
BAS staff and construction teams, who worked at Rothera and King Edward Point Research Stations, will thus be reunited with families and friends – albeit under social distancing rules.
BAS were particularly grateful to Falkland Islands authorities, Noble Caledonia and the crew of M/S Hebridean Sky for making possible the repatriation operation.
Parliamentary Under-Secretary of State for Science, Research and Innovation Amanda Solloway said: "I am thrilled that British Antarctic Survey scientists, support teams and construction workers have arrived safely back in the UK and can reunite with their families and loved ones. Their work is remarkable in furthering our understanding and helping us tackle global warming.
"I would also like to thank BAS, the Falklands authorities, Noble Caledonia and the crew of MS Hebridean Sky who helped to repatriate BAS employees – a massive undertaking at an exceptional time."
BAS Director Professor Dame Jane Francis also commented on the operation, "This has been a huge logistical challenge for our operations experts. I am so pleased that our people and colleagues can now return to their families. I thank the Falkland Islands authorities for their assistance, and I am grateful to Noble Caledonia and the crew of MS Hebridean Sky for looking after our staff during their extended voyage home. Well done to all BAS staff who have worked so hard in these exceptional conditions to bring everyone home safely."
Noble Caledonia Head of Fleet Operations Mike Deegan says the company is delighted "to have been able to assist British Antarctic Survey with the repatriation of their staff members who have been involved with vital scientific and research work down south. We were pleased to provide this service at no profit to ourselves in view of the extraordinary challenges faced by BAS. Whilst the journey home this year was undoubtedly longer than usual, our crew members have worked hard to ensure a safe, healthy and comfortable transfer back to the UK".
Rothera Station Leader Mike Brian who left Antarctica in early May and travelled back on the Hebridean Sky also had words of praise for the operation which has helped BAS staff to reunite with their loved ones, but also "wondering what life will be like in UK now, following the Covid-19 pandemic. It was concerning watching the situation develop from Antarctica.
"Personally, I would also like to thank those in BAS and Nobel Caledonia, particularly the crew of the MS Hebridean Sky, for the exceptional levels of work and care they shown in getting our team of 85 people home from Antarctica in the safest manner possible."