Argentina's Vicentin soy giant claims government never informed it of taking over the group
Tuesday, June 9th 2020 - 07:40 UTC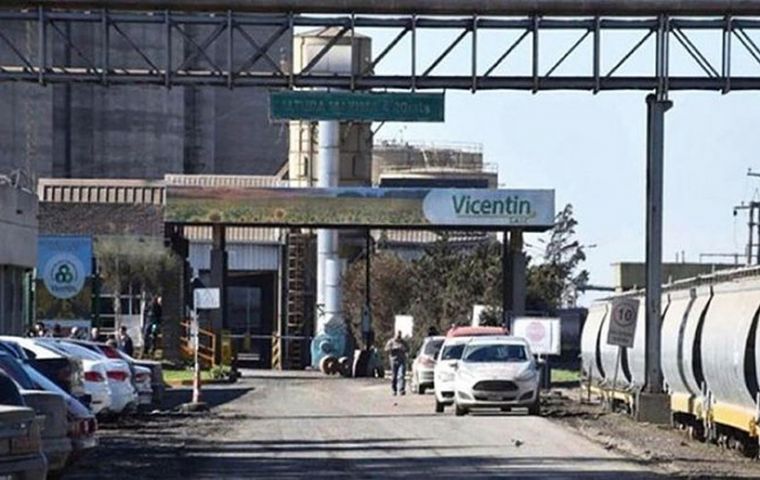 Late Monday the Vicentin soy crushing giant group, which Argentine president Alberto Fernandez had previously announced it would take over to ensure jobs and food sovereignty, made public a release denying any job losses and revealing it was in talks with interested parties to overcome the current under administration situation.
Vicentin said that since December 2019 the group has been exploring different alternatives to finance its debt and to recover the level of activity, which under no circumstances is limited to the last four years, but rather to decades of standing and sustained investment efforts. Vicentin has 90 years of history in Argentina, 90 years always complying with our workers, our suppliers and our clients.
Assets of the company are very significant and intact. All those involved in this business know this very well. During the process we have not left a single worker redundant, and although not all of them have been able to work because of the pandemic, they have all been paid as it must be.
Among the alternatives in consideration have always been the sale of assets and the possibility of an association with Argentine companies. Among those options YPF Agro was also contemplated. We all know what YPF represents for Argentina and the hydrocarbons business, and also its very important link to Argentine farming, thus we never at no moment did we discard that it could play an important role in the future of Vicentin.
The path chosen by government fills us of uncertainty and concern. We only heard about the (take over) decision through the media and we are making the necessary consultations to understand the characteristics and depth of the measures announced. Finally we insist on the legitimacy of protecting the rights of an Argentine company and its stake holders, a family enterprise, and from the farm heartland of the country, which complies with the current legal framework, is undergoing a preventive administration scheme and which has repeatedly expressed its willingness to honor all commitments undertaken.