Airline industry losses forecasted to top US$84 billion in 2020, estimates IATA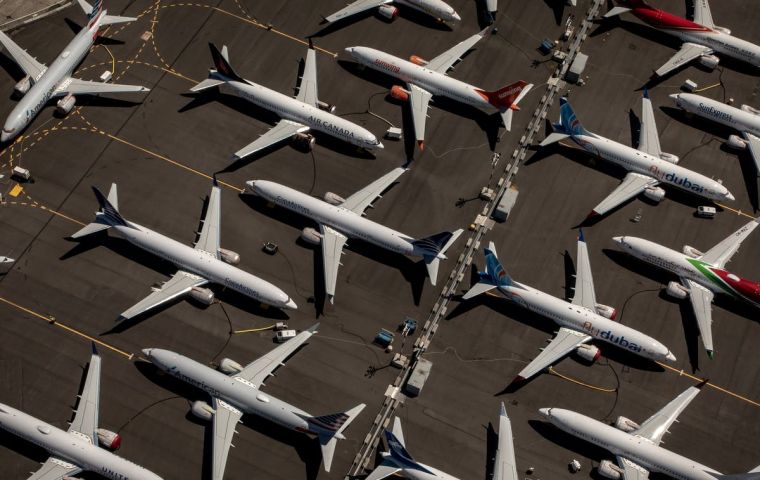 Passenger revenues are expected to fall to US$241 billion (down from US$ 612 billion in 2019). This is greater than the fall in demand, reflecting an expected 18% fall in passenger yields as airlines try to encourage people to fly again through price stimulation. Load factors are expected to average 62.7% for 2020, some 20 percentage points below the record high of 82.5% achieved in 2019.
Costs are not falling as fast as demand. Total expenses of US$ 517 billion are 34.9% below 2019 levels but revenues will see a 50% drop. Non-fuel unit costs will rise sharply by 14.1%, as fixed costs are spread over fewer passengers. Lower utilization of aircraft and seats as a result of restrictions will also add to rising costs.
Fuel prices offer some relief. In 2019 jet fuel averaged US$ 77/barrel whereas the forecast average for 2020 is US$ 36.8. Fuel is expected to account for 15% of overall costs (compared to 23.7% in 2019).
Cargo is the one bright spot. Compared to 2019, overall freight tons carried are expected to drop by 10.3 million tons to 51 million tons. However, a severe shortage in cargo capacity due to the unavailability of belly cargo on (grounded) passenger aircraft is expected to push rates up by some 30% for the year. Cargo revenues will reach a near-record US$ 110.8 billion in 2020 (up from US$ 102.4 billion in 2019). As a portion of industry revenues, cargo will contribute approximately 26%–up from 12% in 2019.
All regions will post losses in 2020. The crisis has taken on a similar dimension in all parts of the world with capacity cuts lagging about 10-15 percentage points or more behind the over-50% fall in demand.

Source: IATA
North America's large domestic markets and financial support to US carriers under the CARES Act are expected to play a key role in the recovery.
The progressive opening of intra-European travel has the potential to boost the recovery, provided onerous quarantine measures are avoided. Strings attached to government relief packages, particularly for environmental purposes, will need to be carefully managed to avoid unintended consequences such as damaged competitiveness.
Asia-Pacific was the first region to feel the brunt of the COVID-19 crisis. It is expected to post the largest absolute losses in 2020.
Lower oil prices will add extra pressure to a difficult economic situation within the region. The recovery for the region's super connectors could be delayed with the expected phasing of the re-start with domestic and regional followed by long-haul international routes.
Latin America entered the crisis with a delay. The region's governments have implemented some of the most draconian measures in terms of border closures which could both delay and slow down the recovery.
The course of the virus in this region is yet to be fully seen. Nonetheless, border closures have all but stopped flights. International donors will be needed to supplement the limited means for the region's governments to provide relief packages.