Argentine president and agro-exporter Vicentin CEO scheduled to meet on Thursday
Thursday, June 11th 2020 - 13:08 UTC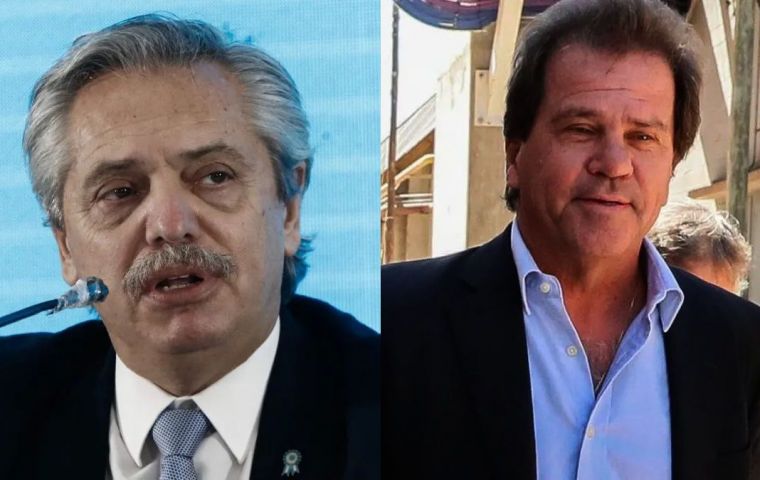 Argentine president Alberto Fernandez will receive this Thursday the board members of one of the country's largest agro-exporter groups, Vicentín, following the government's decision to intervene the company, a controversial measure that triggered an immediate reaction from congressional opposition and public opinion.
The meeting is scheduled to take place at midday with the participation of the group's CEO, Sergio Nardelli, who is the grandson of the founder of Vicentín. This follows a first contact through a telephone call.
Vicentín is currently under administration with an overall debt of some US$ 1,6 billion, and thus the reason alleged by government for the intervention decree. The board of the company has already had a first meeting with the comptrollers appointed by government.
In an interview with a local radio, president Fernandez said he had a good chat with Mr. Nardelli, and "I explained to him the government wants to ensure the company remains in Argentine hands, and this should not be a motive of confrontation since what we are doing in rescuing a company which according to the books is broke".
Vicentín is Argentina's fourth most important exporter of soy meal and soy oil, and the one totally Argentine. The group was started 90 years ago, and towns in the province of Santa Fe in its area of influence demonstrated with flags and pot banging to protest the decree which also has a second chapter a bill expropriating the group which was to be sent to Congress.
Members of Vicentin board met with government delegates and with Judge Fabian Lorenzini who has the group under administration and protection from creditors, and asked him to define and determine "the extent of the intervention".
Apparently the deputy chief comptroller, Luciano Zarich also met with the judge, to inform him of this plans and later with his boss Gabriel Delgado visited the soy crushing plant in the town of Avellaneda. But board members denied them access to the offices, and later there was the demonstration in downtown where the comptrollers and their team are staying. Some of them left the hotel under police protection.
Members of the opposition and legal experts consider the intervention illegal and unconstitutional, since the case is under the Judiciary.
The measure has also surprised and shocked the business community since it has strongly eroded the private sector confidence.