Uruguay: Minister Ernesto Talvi agrees to leave the Foreign Ministry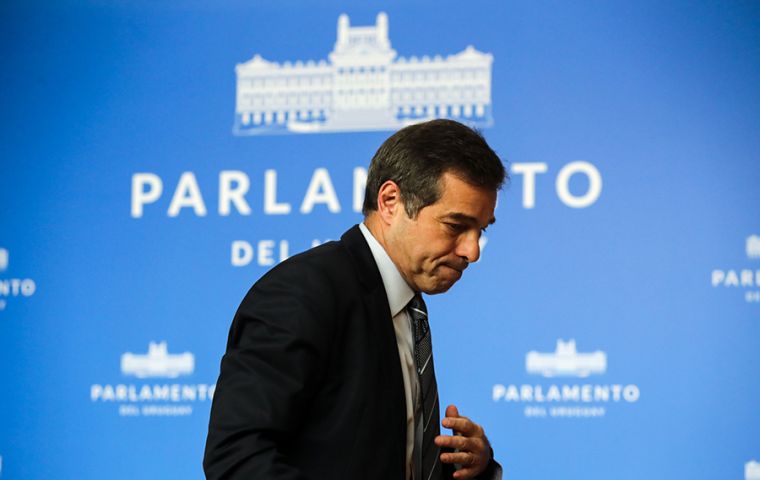 The Uruguayan chancellor would be the first cabinet minister chaired by Luis Lacalle Pou to leave office. Although he will not do so immediately, since he announced this Thursday that he has not yet submitted any resignation, Talvi met last Tuesday with the president to agree to his departure from the executive power.
At the beginning of this week, the chancellor's differences with Lacalle Pou were revealed on how to refer to Venezuela, which meant a trigger for this distancing to be handled, but they are not the only reason behind his next estrangement.
This Tuesday, Uruguayan media that had initially reported on his resignation clarified that although he will not resign immediately, Talvi will leave the position as agreed.
The leader of the main sector of the Colorado party (center), member of the parties coalition that make up the Uruguayan government, ratified the commitment of his sector to the coalition and argued that the decision is due to the fact that he seeks "to be able to play in a broader sector" at the political level. Elected as a senator in October 2019, Talvi avoided answering directly about whether he will return to the Senate and gave no certainty about what position he will hold. "We are going to cross the bridge when we get to the place," he said metaphorically.
The economist, who took over the Ministry of Foreign Affairs on March 1, would also have told his political partners his intention to change his role to face a scenario with economic consequences caused by the health emergency decreed in March, and which has caused a wave of unemployment across the country.
"This is not a resignation in the sense that I am leaving tomorrow. We had a good conversation with the president and we came up with a formula," the foreign minister told. According to the chancellor, this formula could allow him to continue in the Government even if he does not remain in office.