Argentina: May inflation 1,5% and 43,4% in the twelve months
Saturday, June 13th 2020 - 07:16 UTC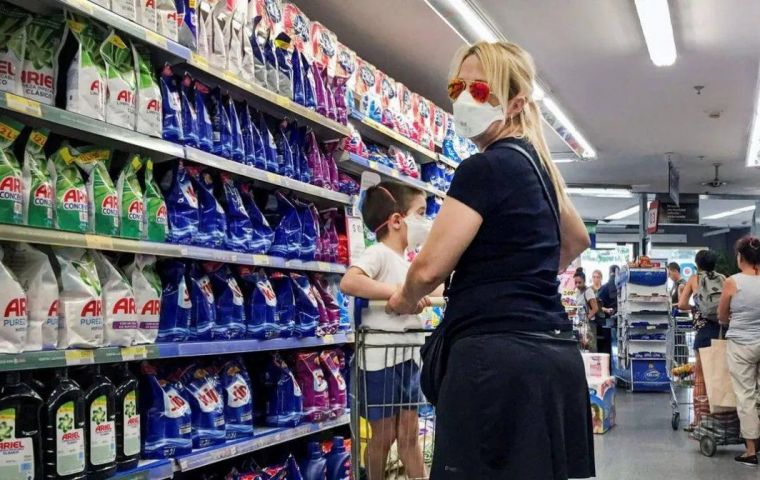 Argentina's 12-month inflation slowed in May as many consumers stayed home while shops and other businesses mostly remained closed because of social distancing measures intended to control the spread of the coronavirus.
The country's consumer prices rose 1.5% in May and increased 43.4% from a year earlier, Argentina's Indec statistics agency said on Thursday. Indec reported last month that prices rose 1.5% in April and increased 45.6% from a year earlier.
Argentina's government first began imposing social distancing measures toward the end of March, and in May began to ease them for some economic activities. Prices moved higher for those allowed to re-open, including clothing stores.
The price of clothing and shoes jumped 7.5% in the month as shoppers updated their wardrobes for the upcoming winter season, according to Indec. Household goods rose 2.8%, the second-biggest increase in the month.
The price of food and non-alcoholic drinks rose 0.7% in the month, while the cost of alcohol and tobacco increased 0.1%. The cost of education declined 0.4% in May, the only category to show deflation.
The price of restaurants and hotels was excluded from the calculation because those businesses remained closed during May, Indec said. Likewise the rates for public utilities remain frozen, and there is a basket with a list of so called "cared prices", which includes food and hygiene products.