Falklands' Covid-19 battle: 50 days with no cases and 1,027 swab tests, most of them processed in the Islands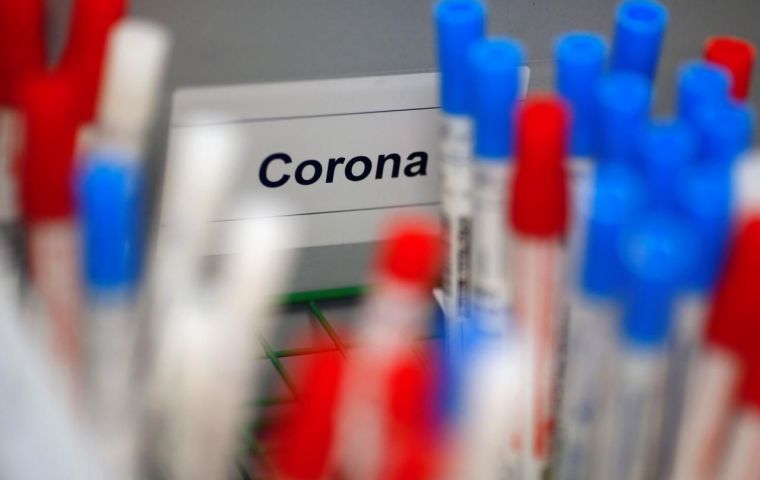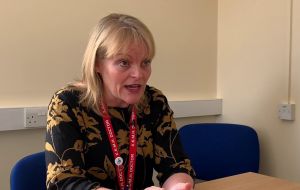 More than a thousand swabs have now been taken in the Falkland Islands for COVID-19. To date, 1027 tests have been processed, of which 600 have been carried out in the Islands using Stanley's hospital, KEMH, and its new PCR analyser. It has been more than 50 days since the last positive test for COVID-19 in the Falklands.
There have been 13 positive COVID-19 results but all those affected have recovered or ended their isolation period.
If you have had a swab taken from KEMH recently, it is important you wait to hear directly from the hospital as to your test result and to keep following their health advice in the meantime. You can expect to be contacted within two working days.
The KEMH has been undertaking the first round of SARS-CoV-2 antibody testing, looking for antibodies to the virus which causes COVID-19 disease. This round of testing ends at the end of the month; there may be future rounds however the test is most sensitive if taken at the time when the body is most likely to mount an immune response which is usually between 21 days and six months after exposure.
KEMH is keen, therefore, if people think they may have been exposed, such as during the recent tourist season, that they come forward for this round of testing.
If you wish to have an antibody test taken you can contact the KEMH on 28000 between 9am and 1pm, on Thursday and Friday of this week, and leave a name and contact telephone number.
A member of the clinical team will then contact you to discuss the reasons for requesting the antibody test and the suitability of undertaking the test.
If a test is considered appropriate, you will be given a date and time for an appointment for the blood sample to be taken.
The antibody test can tell someone whether they have had the virus that causes COVID-19 in the past, by analysing a blood sample.
A positive test result means that you have been infected with the COVID-19 virus at some point, probably more than 10 days ago, and have developed antibodies to the virus. A negative test result means that we have been unable to detect any antibodies to the virus in your blood sample.
Current evidence suggests that not all people develop detectable antibodies to the virus following infection.
The result of your test will not change anything about the precautions you take around COVID-19. You must still adhere to infection control precautions and government guidelines with regards to social distancing measures.
There is no evidence yet to suggest that those who have been proven to have the COVID-19 infection are immune. This is the position of the World Health Organization
Another programme continuing at KEMH is the taking of surveillance swabs for COVID-19.
The initial focus has been on businesses and departments that have remained open, such as KEMH and the main food retailers.
This has proved successful and the KEMH has extended the scope to other businesses and FIG departments that have regular contact with members of the public.
The Chief Medical Officer Dr Rebecca Edwards says there are no current known cases of COVID-19, but there is always the possibility of asymptomatic spread, even with the 14-day quarantine that is in place.
"However surveillance swabbing is unlikely to detect all COVID‐19 in the community if there is another outbreak, so it is extremely important that you stay at home if you are unwell with flu‐like symptoms and seek medical advice."
If your business would like to be included in surveillance swabbing then please email surveillance@kemh.gov.fk with the subject heading of Surveillance as soon as possible.
The hospital will then be in touch to explain how the process will work and for any additional information they may require about your business