Falklands eases restrictions around funeral arrangements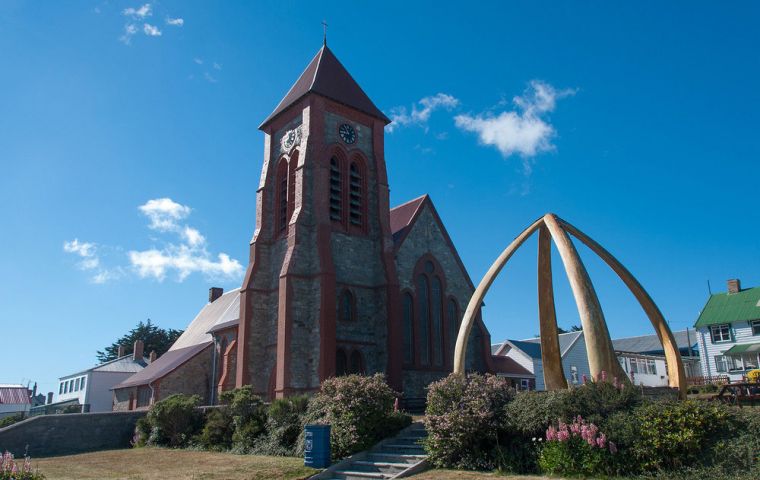 The Falkland Islands Government, FIG, has updated its advice and guidance around funeral arrangements in light of the recent easing of restrictions.
A major change is that churches and places of worship can if they wish provide funeral services, providing social distancing and other public health guidance is followed.
Singing in buildings is considered safe providing there is adequate social distancing between household bubbles within the building. Singing outside at the graveside is not considered to be a risk, however again distancing should be observed.
The revised guidance is available under Guidance on the web page, fig.gov.fk/Covid-19.
Likewise KEMH has put into effect its well-developed plans for handling COVID-19 cases. Patients requiring emergency treatment of any sort including respiratory, and cold like symptoms are asked to contact the hospital on 28000 and discuss their condition with a member of the clinical staff who will then advise.
It's perfectly understandable if you are feeling stressed because of the impact of COVID-19. So, it's important to know there are people to talk to.
In related news FIG also announced that KEMH has an Emotional Wellbeing service available to offer support in person or on the phone. You can access this by phoning the Community Psychiatric Nurses on 28082, the Clinical Psychologist on 54228, or the School Nurse/CAMHS Nurse on 28080.
Finally, if you have any concerns or queries regarding financial matters, welfare or safeguarding concerns for yourself, your family or someone you know, please contact Social Services on 27296. They operate a 24-hour service and an after-office hours you can call on 28100.