Argentina economic activity plummets 26,4% in April year on year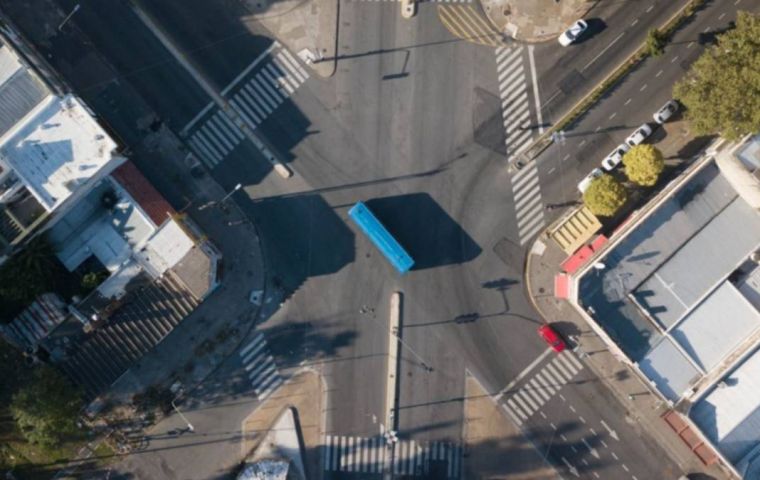 Argentina's economic activity plummeted in April, the first full month that social-distancing measures that shut down non-essential businesses and other activities were in effect.
Activity declined a seasonally adjusted 17.5% in the month and contracted 26.4% from a year earlier, according to the monthly estimate released by Argentina's Instituto Nacional de Estadistica y Census, or Indec, on Monday. In March, activity fell a revised 10.3% in the month and contracted 11.5% from a year earlier.
Argentina reported its first confirmed case of Covid-19, the illness caused by the coronavirus, at the start of March, and its first death from the disease a week later. President Alberto Fernandez decreed a quarantine period, two-thirds of the way through the month, so the full effect of the shutdowns started in April.
In April, activity fell in all 16 of the categories measured by Indec, with construction activity plummeting 86.4% from a year earlier, and business at hotels and restaurants dropping 85.6%. Manufacturing fell 34.4% in the period, while retail activity declined 27.0%.
Though the country has done a better job of containing the spread of the illness than its neighbors Brazil and Chile, Argentina has seen the number of infections more than double in the past three weeks, and the number of deaths almost double, resulting in stricter quarantine measures beginning Monday in the Buenos Aires metropolitan area.