Uruguay in the list of 14 countries to which the Europe Union opens its borders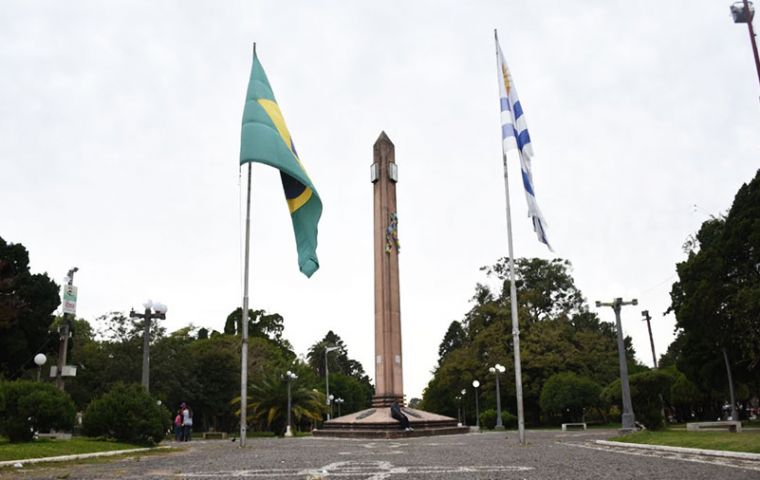 The European Union agreed on Tuesday to reopen its borders to 14 countries excluding the virus-stricken US, as the pandemic accelerated globally with more than 505,000 deaths worldwide. Of Latin America the only country included in the list is Uruguay.
Europe's piecemeal reopening comes as countries struggle to revive economic activity while fending off new spikes of COVID-19, with hotspots still surging in Latin America and in the United States.
After days of negotiations, EU members finalized the list of countries whose health situation was deemed safe enough to allow residents to enter the bloc starting on July 1 -- but the US was notably excluded, along with Russia and Turkey.
Those on the list are Algeria, Australia, Canada, Japan, Georgia, Montenegro, Morocco, New Zealand, Rwanda, Serbia, South Korea, Thailand, Tunisia and Uruguay.
Travelers from China, where the virus first emerged late last year, will be allowed on the condition that Beijing reciprocates and opens the door to EU residents.
The border relaxation, to be reviewed in two weeks and left to member states to implement, is a bid to help rescue the continent's battered tourism sector, which has been choked by a ban on non-essential travel in place since mid-Mach.
But with some 10.3 million known infections worldwide, the pandemic is "not even close to being over", the World Health Organization has warned.
"Although many countries have made some progress, globally the pandemic is actually speeding up," WHO chief Tedros Adhanom Ghebreyesus said Monday.
Even in Europe, where infections have stabilized in many countries, the lifting of lockdown measures is still touch-and-go as governments try to reboot economies facing historic recessions.
COVID-19 is still tearing across the US, particularly in southern and western states where leaders pushed for early reopening.
The country leads the world with more than 126,000 recorded deaths and 2.5 million cases. In Houston, Texans waited for hours in their cars to get tested in a state that has seen infection rates double since early June.
US President Donald Trump's health secretary has warned the "window is closing" for the US to regain control.
But the president has largely turned away from the crisis, holding indoor rallies with big, largely mask-less crowds against the advice of his experts and refusing to cover his own face in public.
The US economy is expected to log its biggest decline on record in the April-June quarter, warned US Federal Reserve Chairman Jerome Powell, adding that recovery would depend on government efforts to contain the outbreak.