Cruise Lines react to Foreign Office's guidance on travel for the over 70 or underlying conditions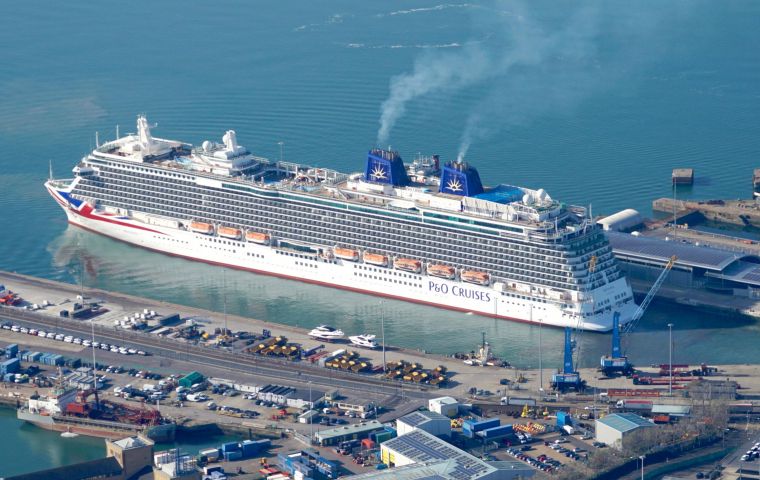 Cruise lines have responded to new Foreign Office guidance which advises those aged over 70 and those with underlying health conditions not to go on cruises. Many have are contacting customers affected and offering further cruise credit.
A number of cruise lines, including over-50s specialist Saga Cruises have also suspended all operations.
Cruise line body Clia, said that the safety, health and well-being of passengers and crew remains the highest priority for Clia and its cruise line members. "The cruise industry has continued to evaluate the situation closely and enact new safety measures based on prevailing guidance from international health authorities.
"We are working with authorities to implement these new regulations, as we continue to put health and safety first."
PLO Cruises said: "In light of the ongoing coronavirus situation, the UK government has issued advice against cruise ship travel for British nationals aged 70 and over and people with pre-existing health conditions.
"We understand if you are concerned about this advice. If your cruise is departing outside 14 days, we will be in touch as soon as possible with further guidance."
Those due to depart within the next two week were requested by the line to call 0344 338 8636 from 10am on Friday.
Fred Olsen Cruise Lines said: "On Thursday, the prime minister recommended that anyone over 70 and those with a serious medical condition should not take a cruise holiday.
"In light of that, any of our guests aged 70 or above can swap their 2020 booking to any future Fred Olsen cruise currently on sale, as long as you give us 48 hours' notice."
No fresh guidance was issued by Cruise & Maritime Voyages but the line said on Tuesday that it was "continually monitoring and assessing the impact of the latest developments and health advisories".
CMV added: "We are actively seeking to mitigate these risks to our passengers and crew and are making appropriate adjustments to our operations to protect all on board our ships."
Royal Caribbean International said that people aged 70 or older will be denied boarding from Monday unless they present a doctor's letter stating they are healthy and fit to travel – although this was not UK-specific advice.
Marella Cruises parent company Tui said: "Our holiday program is experiencing some disruption due to local authority restrictions and FCO advice. We are proactively contacting all customers whose holidays are affected to discuss their options, including an amendment or full refund."
The Foreign Office said its advisory on cruise ship travel was based on the government chief medical officer's advice.
"It follows a number of cruise ships around the world being locked down due to coronavirus (Covid-19) outbreaks on board," the FCO said.
"If you are aged 70 and over, or if you have underlying health conditions, an outbreak on board could put you at a higher risk of severe disease.
"This could lead to hospitalization in another country, and potential disruption to medical care for any underlying conditions."
The FCO urged people to plan ahead adding: "All cruise ship passengers or those planning to go on a cruise should be aware a Covid-19 outbreak on board is possible, and your travel may be disrupted.
"If you already have cruise travel plans, you should speak to your travel operator or the travel company you booked with for further advice.
"If you're already on a cruise ship, you should follow the advice of the ship's authorities. This includes complying with any precautionary health measures or quarantine procedures that may be put in place."
The FCO said underlying health conditions include, but are not limited to:
• chronic respiratory disease, including asthma
• chronic heart disease
• chronic renal disease
• chronic liver disease
• chronic neurological disease
• diabetes requiring insulin or oral hypoglycaemic drugs
• weakened immune system due to drug treatment or disease
• current or recent chemotherapy
"This list is not exhaustive. If you are in any doubt and you have a chronic health condition, you should speak to your doctor," it added.