Falklands' South Atlantic air bridge: more seats available for civilians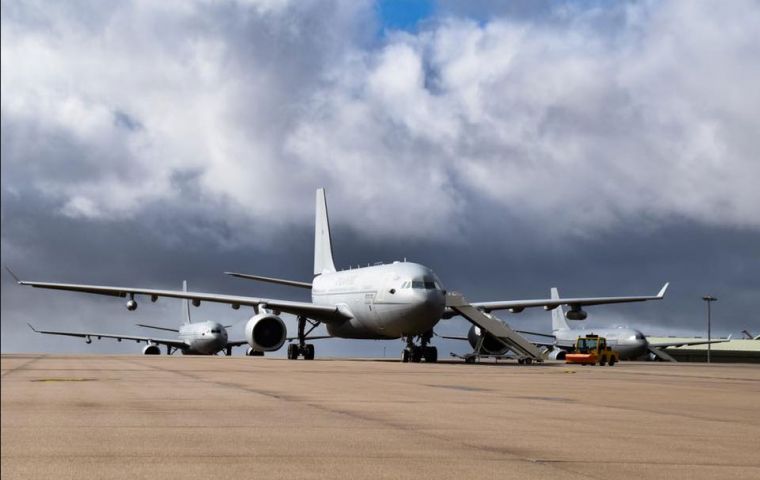 In light of the recent unavoidable disruptions to the South Atlantic Air Bridge (SAA) schedule, British Forces South Atlantic Islands (BFSAI) have been looking at options to increase the frequency of access to Southbound flights for Falkland Islands Government (FIG) fare-paying passengers.
Currently, FIG fare paying passengers can only travel Southbound fortnightly. To spread the load more evenly, by altering the mix of passengers and freight we are now in a position to change the schedule to allow FIG fare paying passengers access to the Southbound flight every Tuesday.
Therefore 62 seats for FIG fare paying passengers will be available on each Tue Southbound flight as we take this first step towards transition back to the agreed Airbridge seating policy. Due to operational needs there may be times when numbers are restricted.
To facilitate the BFSAI quarantine process, the weekly Southbound Friday flight will remain open to BFSAI personnel only for the foreseeable future.
Seats remain available to FIG fare paying passengers on all Northbound flights. However, as a result of the reduced capacity on each flight, there may be occasions when availability is reduced due to operational needs.
The SAA schedule remains under constant review.