Falklands : Repatriation flight to Punta Arenas
Saturday, July 25th 2020 - 21:02 UTC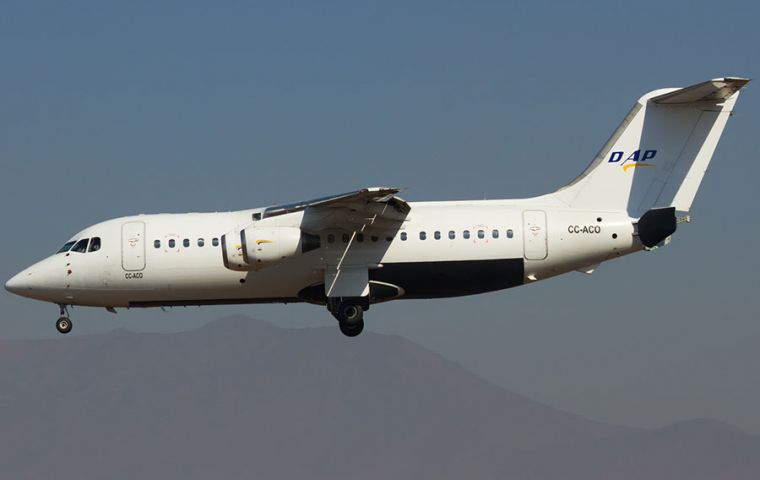 On July 13 ExCo approved measures to facilitate a repatriation flight for approximately 50 individuals present in the Falklands who had planned to return home via scheduled flights, but due to the suspension of the LATAM services to South America had been unable to do so.
Falkland Islands Government (FIG) is also seeking to facilitate the return of 5 Falkland Islands residents on the south bound flight. This flight is purely humanitarian in nature, and is not to be utilised for any other reason such as business or leisure purposes.
FIG have contracted the regional airline Aerovias DAP for a single repatriation charter from Mount Pleasant to Punta Arenas, and are working towards a provisional date July 31 for the flight.
Best efforts are being made to schedule the flight to facilitate connections for passengers from Punta Arenas to Santiago on commercial flights.
Any onward travel arrangements from Punta Arenas are to be arranged by the relevant individuals/ their companies in the usual way (pre-suspension of LATAM) and it will be compulsory for those that are not returning Chilean
residents that onward travel plans are in place and evidenced prior to any ticket being issued.
Ticketing and check-in services will be provided by International Tours and Travel (ITT).
To enquire about booking on this flight please contact ITT (PN)