Kiwi fishermen continue in custody in the Falklands after evidence dispute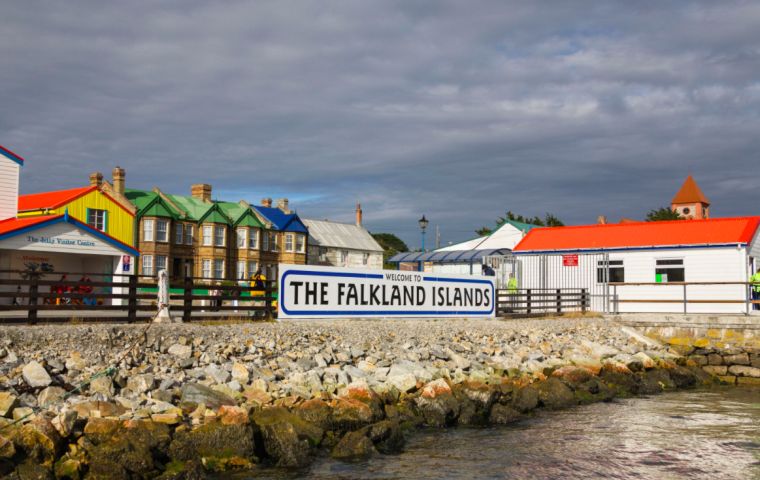 The sentencing of three New Zealand fishermen who pleaded guilty to violent disorder charges has been postponed after one of the accused challenged the facts against him in the Magistrate's Court of the Falkland Islands on Monday.
Falklands Radio reported that Sonny Ball did not change his guilty plea but disputed events that led to him assaulting his victim at a bar in Stanley, on June 29.
Ball, and fellow San Aspiring crew members Samuel Goldsworthy and Chassy Duncan, were due for sentencing in the Magistrate's Court after pleading guilty to violent disorder charges on July 3.
The three men were part of a New Zealand Sanford crew fishing on the "San Aspiring" in the South Atlantic Ocean since February, who were due to return to Timaru on a specially planned retrieval mission when the assaults occurred.
After speaking with prosecution and defense, senior magistrate Sarah Whitby concluded a hearing must be held with evidence from witnesses to ascertain the events that led to the assault, the radio station said.
The magistrate decided that sentencing for Goldsworthy and Duncan could not go ahead separately due to the closeness of the cases.
A new sentencing date will be scheduled once the availability of witnesses is received and is expected to take two days. The three men were denied bail, and remain in custody.
On June 29, Ball, Goldsworthy, and Duncan assaulted a group of customers at Deano's Bar in Stanley after allegedly being refused service.
The crew on the "San Aspiring" had been fishing for toothfish in South Georgia and doing scientific research since February and many of crew members had already been at sea and away from their families for almost six months.
Sanford vessel "San Aotea II" left Timaru with a replacement crew aboard on June 6, to retrieve the trio and 12 other Kiwi crew members from the "San Aspiring" in the Southern Atlantic Ocean after Covid-19 left them with no other viable way to get home.
The "San Aotea" departed the Falklands for New Zealand on July 4 without the three, but were joined by Auckland couple, Feeonaa and Neville Clifton, who are hitching a ride home on the San Aotea, after being caught up in the Covid-19 border closures.