Lack of political stability in Guyana is delaying expected oil output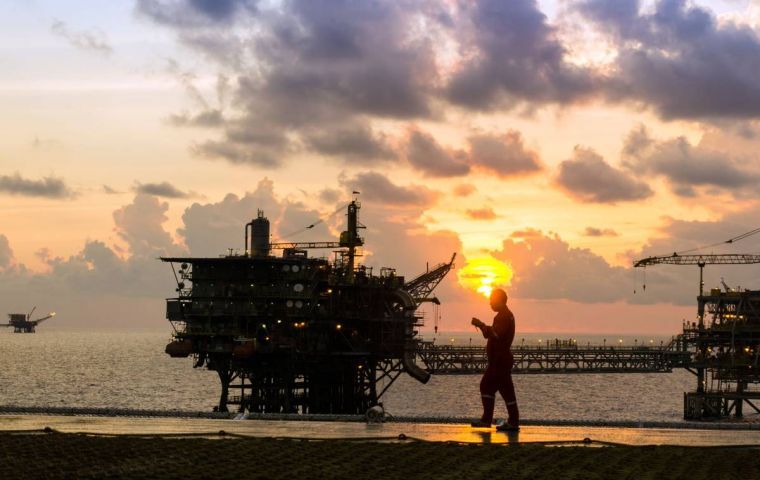 Guyana's crude production has reached 100,000 b/d, 25% up on June, energy department director Mark Bynoe revealed even as the country continues to see an announcement on the 2 March, 2020 election results pushed further and further into the year.
Bynoe said that production and marketing targets have been missed because of technical glitches that have affected ExxonMobil's operations.
The lower-than-projected output has also delayed Shell's lifting of a third 1mn bl cargo of Guyana's entitlement. This was scheduled for July, but is now anticipated for the first week of August, Bynoe said. Shell lifted the first 1mn bl cargo in February and another 1mn bl in May.
The news comes as Dr Remi Piet, Senior Director at Americas Market Intelligence (AMI) and Arthur Deakin, an Analyst at AMI who conducts political, economic and other risk analysis activities for the mining, energy and infrastructure sectors, says Guyana will not see any meaningful progress or attract any sustainable investment until there is a democratic transition of government and political stability in returned to the country.
Piet and Deakin, via an opinion piece published by Caribbean News Global, noted that the electoral situation in Guyana is "beyond scandalous." They reminded that over 100 countries across the globe have demanded that the recount figures be used as a basis for final declaration of the results of the March 2 General and Regional Elections.
The national recount has confirmed that the PPP/C has won the March 2, polls with in excess of 15,000 votes, but President David Granger and his APNU/AFC have largely remained unmoved to the mounting calls to step aside and allow for a smooth transition of government.
A series of successful offshore discoveries by ExxonMobil, estimating eight billion barrels of recoverable resources, has catapulted Guyana to global prominence, promising to transform the tiny rainforest nation into a major oil economy
Cushioned between Venezuela, Brazil and Suriname at the northern end of South America, the tropical nation of Guyana has become an unlikely beacon for Big Oil exploration in the past few years.
The former British sugar colony, which claimed its independence from crown rule in 1966, is characterised by vast, dense rainforest and a small, ethnically-diverse population, the majority of which inhabits a narrow strip of land along the Atlantic coastline.
Its modest economy is heavily dependent on agriculture and mining, but a chance 2015 offshore oil discovery by ExxonMobil promises to transform this picture, and make Guyana a lucrative new frontier of crude oil prospecting.