Brazilian state of Sao Paulo extends lockdown until December 16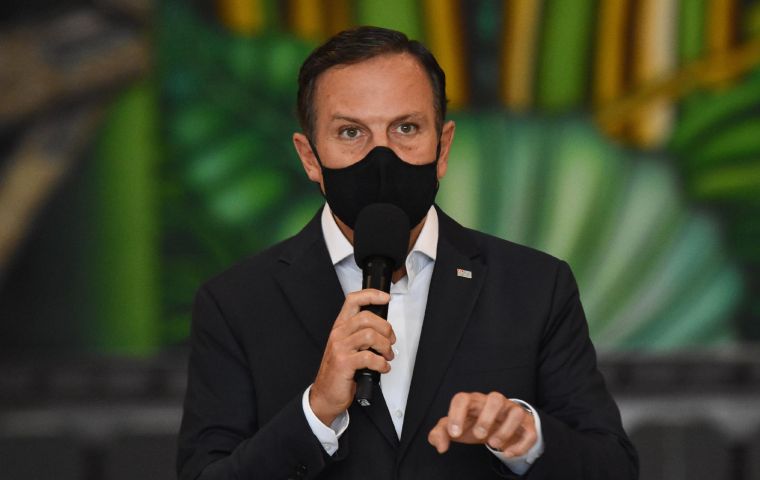 Brazil's l state of Sao Paulo, the most populous and hardest hit by the novel coronavirus pandemic decided to extend lockdown until December 16, due to a rise in hospitalizations, according to a decree published on Tuesday in the Government Gazette.
"The lockdown measure instituted on March 22, 2020 is extended until Dec. 16," indicates the decree signed by Sao Paulo Governor Joao Doria, whose state has reported more than 40,000 deaths from COVID-19.
The measure maintains restrictions on economic and recreational activities in the state, home to 46 million inhabitants. Sao Paulo has Brazil's highest number of deaths and cases.
The Sao Paulo secretary of health, Jean Gorinchteyn, announced that more restrictive measures will be taken if the rates of infection, hospitalization and death rise again.