Covid-19: US officials unveil details to vaccinate 20 million Americans by end of 2020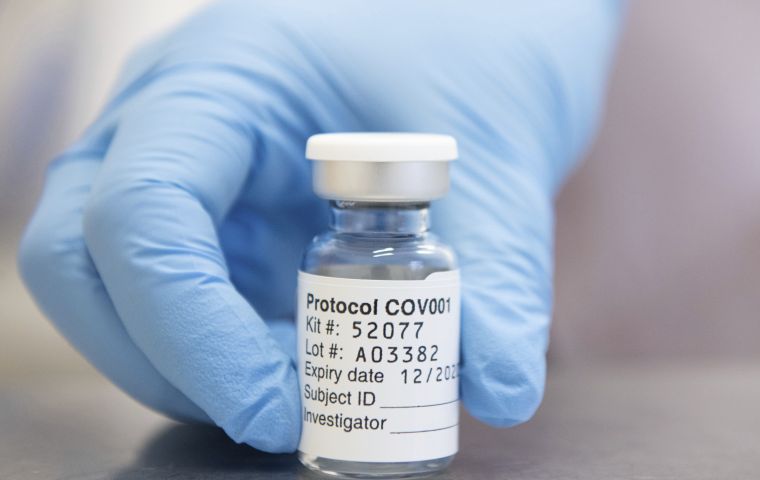 U.S. officials unveiled details of their plan to distribute COVID-19 vaccines to millions of Americans starting later this month, as the United States again broke records for new coronavirus infections and hospitalizations.
With outgoing President Donald Trump's coronavirus strategy relying heavily on a vaccine, the chief adviser of his administration's Operation Warp Speed program said on Tuesday that 20 million people could be vaccinated by the end of 2020, and that by the middle of 2021 most Americans will have access to highly effective vaccines.
"Within 24 hours, maybe at most 36 to 48 hours, from the approval, the vaccine can be in people's arms," Moncef Slaoui, a former GlaxoSmithKline executive, said at an event conducted by The Washington Post newspaper.
The virus infected 4.36 million more people in November, more than doubling the number of new cases the previous month, as many Americans refused to wear masks and traveled for holiday gatherings against the recommendations of health experts.
Some 60 million to 70 million doses could be available per month beginning in January, after the expected approval of vaccines from Pfizer Inc and Moderna Inc, Slaoui said.
A Food and Drug Administration panel of outside advisers will meet on Dec. 10 to discuss whether to recommend that the FDA authorize emergency use of the Pfizer vaccine. They are expected to review Moderna's candidate a week later.
The U.S. Transportation Department said on Tuesday it has made preparations to enable the "immediate mass shipment" of COVID-19 vaccines and completed all necessary regulatory measures.
First in line for vaccinations could be about 21 million healthcare workers and 3 million residents in long-term care facilities, the U.S. Centers for Disease Control and Prevention (CDC) has said.
A bipartisan group of U.S. lawmakers on Tuesday unveiled a US$ 908 billion COVID-19 relief bill aimed at breaking a month long deadlock between Democrats and Republicans over new emergency assistance for small businesses, unemployed people and industries.
U.S. nursing homes are experiencing the worst outbreak of weekly coronavirus cases since the spring, according to the American Health Care Association and National Center for Assisted Living (AHCA/NCAL), which represents more than 14,000 nursing homes and assisted living facilities in the country.