Falkland Islands to receive Oxford-AstraZeneca vaccine next month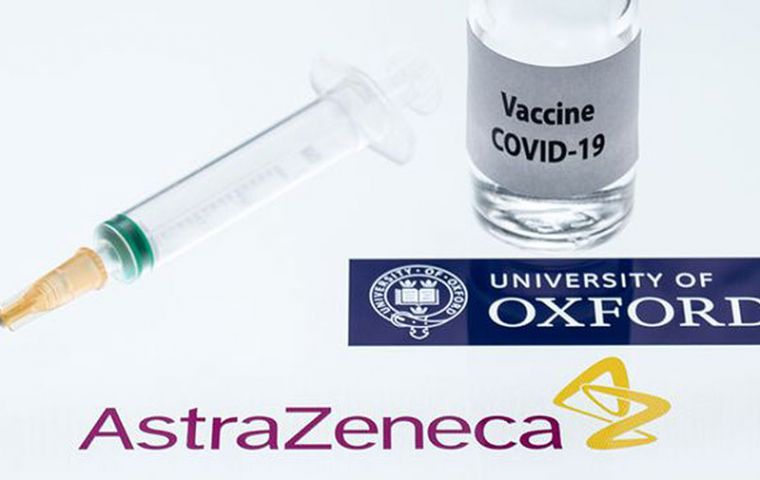 The Falkland Islands Government informed on Tuesday in a Press Release that it is "pleased" to announce that 3,000 doses of the Oxford-AstraZeneca vaccine are expected to be received in the first week of February 2021.
The batch has been supplied by the UK government, following confirmation in November that an agreement had been secured with the UK's Vaccine Taskforce to supply all British Overseas Territories with Covid-19 vaccinations. A further 2,200 doses will be supplied before the end of February and the exact number of people that this will treat still needs to be determined.
Chair of the Legislative Assembly, MLA Ian Hansen, said: "This is a major step forward and we are very grateful to the UK government for providing us with the vaccine. While to date we have managed to isolate the virus and prevent cases from spreading throughout the community, we know that it is only through vaccinating our population that we can have confidence that our people are protected. I also would like to thank colleagues in the FCDO and Government House, who have helped ensure we had access to the vaccine at the earliest opportunity."
Under the direction of the Strategic Pandemic Planning Group, of which the Chief Medical Officer is a member, the Falkland Islands Government is developing an island-wide vaccination programme; more information on how the rollout will be implemented will be publicised once the details are finalised.