Falkland Islands' vaccination rollout begins 8 February on a priority list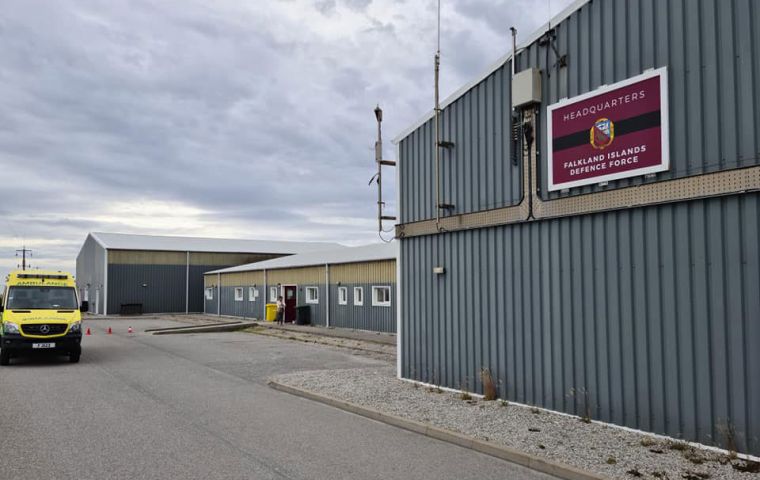 The Falkland Islands' Executive Council on Monday afternoon approved plans for the Falkland Islands Covid-19 vaccination rollout. The two-phased approach has been developed by KEMH and largely follows the approach recommended by the UK's Joint Committee on Vaccination and immunization (JCVI), with minor adjustments to suit local circumstances.
The JCVI is an independent, expert advisory committee that advises UK health departments on immunisation and makes evidence-based recommendations on vaccination schedules and safety. The priority list is as follows:
1. Residents in a care home for older adults and their carers
2. All those 80 years of age and over; and health and social care workers
3. All those 75 years of age and over
4. All those 70 years of age and over; and those on our high risk register
5. All those 65 years of age and over
6. All individuals aged 16 years to 64 years on our moderate risk register
7. All those 60 years of age and over
8. All those 55 years of age and over
9. All those 50 years of age and over
The rollout will begin on Monday 8 February. Most vaccinations will take place at the FIDF Hall in Stanley, but others will be administered via a travelling vaccination service for West Falkland and the Outer Islands. Some individuals will receive their vaccine closer to home from the Community Support Team.
In Stanley, people above the age of 50 will be asked to attend the FIDF hall during a one-hour slot between Monday and Friday, which will be allocated according to their age. They will not expressly be invited by KEMH to attend an appointment, but instead will need to check the published schedule to see the time and date for their slot. People under 50 and on either the high or moderate risk registers will receive a written appointment letter from the hospital. People under 50 without significant underlying health conditions will not be offered a vaccination at this stage of the programme.
In West Falkland and the Outer Islands, KEMH will liaise with eligible individuals and develop a mobile vaccination plan based around the main settlements.
Based on the 3,000 doses which arrived via the South Atlantic Airbridge this afternoon, there will be enough vaccines to complete phase one of the rollout, which will provide two doses administered approximately six weeks apart. This means that everyone over the age of 50 and who consents to the vaccine will be fully immunised by the middle of March.
We also estimate that following phase one, we will still have enough supplies to start phase two of the rollout. Phase two will prioritise people who have the most direct control with new arrivals into the Islands as well as people who carry out vital jobs in the community. Although we will not be able to complete phase two without an additional batch of vaccines, we estimate there will be enough to prioritise vaccinations for people under 50 but most at risk if there were to be an outbreak of Covid-19 in the community.
The vaccination schedule will be published shortly; in the meantime, a series of frequently asked questions about the vaccine are available on the government's dedicated website: https://www.fig.gov.fk/covid-19/vaccinations/vaccine-faq