Falklands Latam's links to Chile and Brazil suspended until June
Tuesday, February 2nd 2021 - 09:11 UTC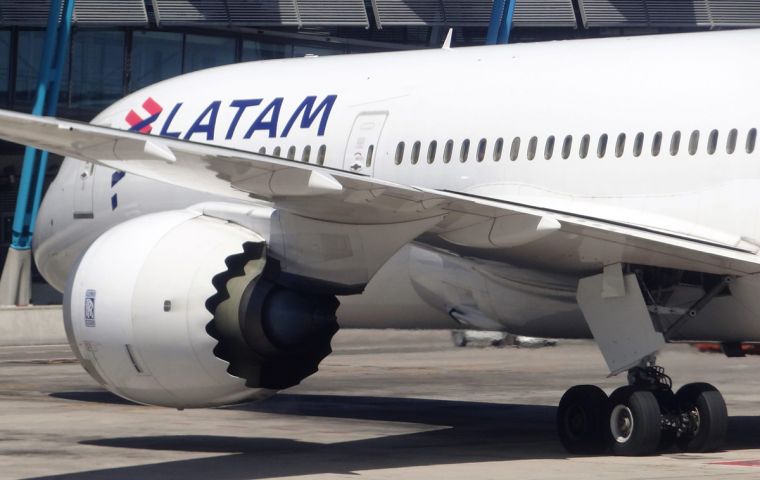 The Falkland Islands Government can confirm that commercial air links with both Chile and Brazil will remain suspended for a further three months until 29 June 2021.
This follows a robust review of the current complexities surrounding the worldwide pandemic, in particular travel restrictions, global border controls and the emergence of new variants of the coronavirus.
Director of Development and Commercial Services, Catherine Silva Donayre, said: "It is very important to take into account all of the complications that might prohibit the resumption of both flights. Our priority remains people's safety and due to the potential risks and obstacles it is not currently viable to restart flights at the beginning of April.
"FIG and LATAM remain equally committed to the long term sustainability of these routes and will continue to work together to analyse new and emerging information as it becomes available."