Petrobras strikes oil in the pre-salt Campos Basin offshore Rio de Janeiro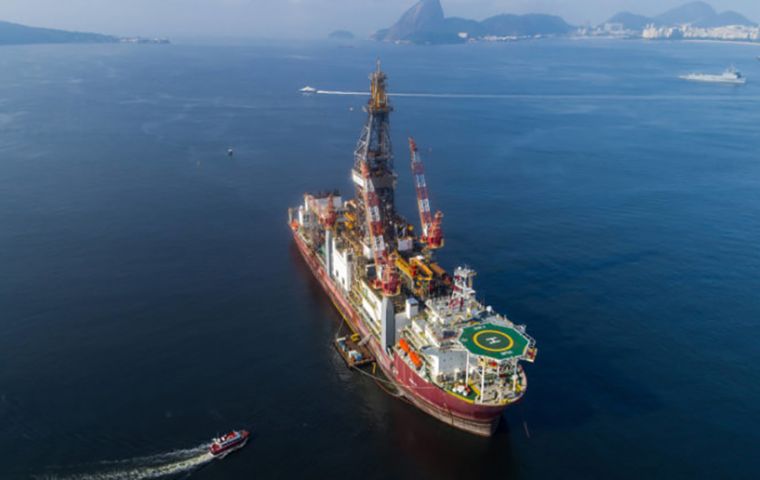 Brazil's oil and gas giant Petrobras announced a hydrocarbon discovery in the pre-salt Campos Basin offshore Rio de Janeiro state, some 200 kilometers from the coast and at a depth of 2,950 meters.
The hydrocarbon discovery was made at the well 1-BRSA-1377-RJS, in the block C'-M-411, informally known as Urissanê. Petrobras said it will analyze the well data to better assess the potential and undertake exploratory activities in the area.
The firm acquired the block in the 14th Bidding Round of the National Agency of Petroleum, Natural Gas and Biofuels (ANP), under the concession regime, in September 2017.
It was acquired together with blocks C-M-210, C-M-277, C-M-344, C-M-346, and C-M-413. Petrobras operates the block C-M-411 with a 50% stake while the remaining 50% interest is held by ExxonMobil Exploração Brasil.
Last year, Petrobras made a hydrocarbons discovery in Block C-M657, in the ultra-deep waters of the Campos Basin. The 1-BRSA-1376D-RJS (Naru) exploration well is located 308km from Rio de Janeiro, and in a water depth of 2,892m.