All ready for Sunday elections in Ecuador: 13 million eligible to vote on Sunday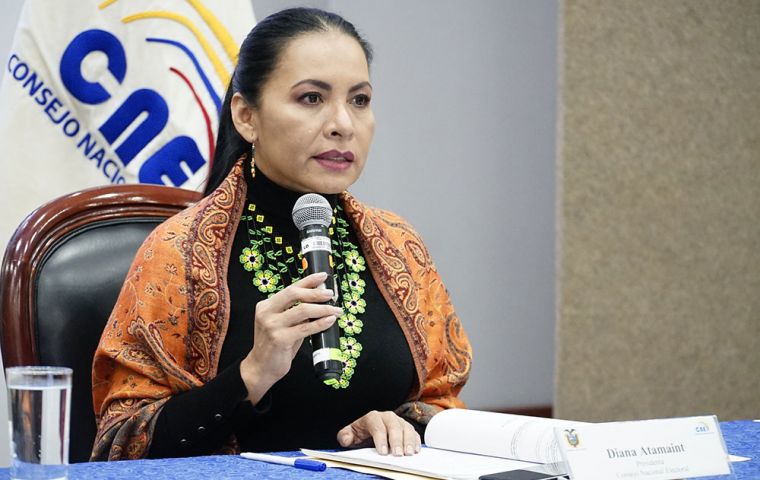 Ecuador is ready to go to the polls on Sunday to elect a successor to President Lenin Moreno and legislative members of the National Assembly (Congress) amid the coronavirus pandemic, the country's National Electoral Council (CNE) announced on Thursday.
"We are ready to go to the polls on Sunday, February 7," said Diana Atamaint, the president of the CNE, adding that the CNE's role is to ensure "the electoral process will take place with security guarantees so the people go to vote and those who are elected have the legitimacy the people are going to give them."
Speaking at a joint press conference with authorities in charge of security and logistics, the official invited the public to vote safely, saying protective measures will be in force at voting stations to prevent possible transmission of coronavirus.
According to the experience of other countries that have organized elections during the pandemic, infections don't increase where there is proper organization and regulation, she said.
Electoral absenteeism may increase among vulnerable older persons who are wary of going to the polls, said Atamaint. In Ecuador, electoral absenteeism rate has historically averaged around 25.6%.
Just over 13 million Ecuadorians are eligible to vote in the general elections for a president, vice president, 137 members of the National Assembly and five representatives to the regional Andean Parliament.
Preliminary results of a quick count by the CNE of votes cast for president will be announced between 7:30 p.m. and 8 p.m. Atamaint said.