Thousands of dead fish wash up on a Chilean beach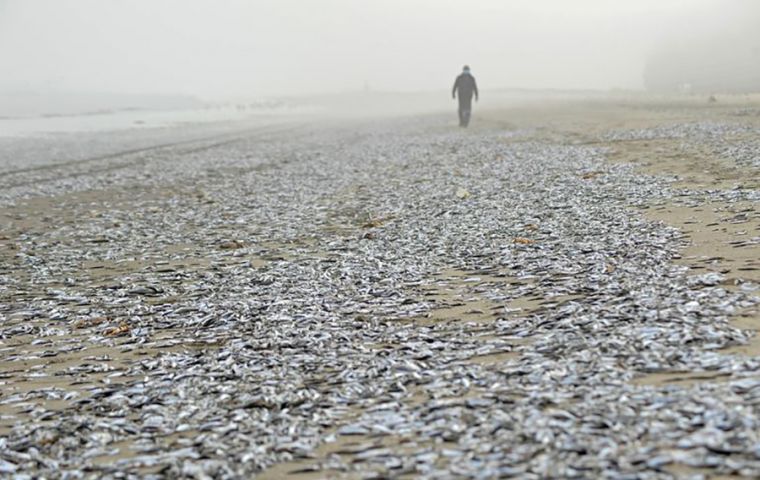 Thousands of fish mysteriously washed up on shore on Horcones Beach in Chile's south-central Biobío region, amidst fears that changes in water temperature and quality may have been the cause.
Chile's Biobío region is located some 310 miles south of the capital, Santiago.
Locals alerted authorities to the incident, who then initiated an investigation into the incident.
Other marine creatures, including crabs, were also washed up.
The government's national fishing service, Sernapesca, said they also found chlorophyll, a type of bacteria, in the water which eats up oxygen levels.