Brazil's death toll in twelve months of coronavirus, 250,000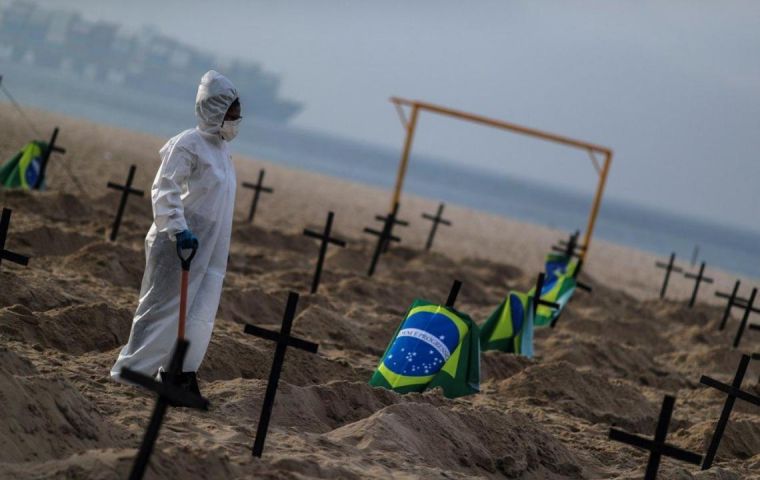 One year ago on Thursday, Brazil confirmed its first case of coronavirus. The same day it recorded a quarter of a million deaths from the disease the virus causes and more than 10 million cases since the beginning of the pandemic.
The country has averaged roughly 1,000 deaths from COVID-19 daily in recent weeks — similar to the peak of the virus in the country last July, according to statistics from the country's ministry of health.
President Jair Bolsonaro, who fell ill with COVID-19 last year, has repeatedly downplayed the seriousness of the virus and has said he will not be vaccinated against it. Brazil has confirmed more than 10 million cases of COVID-19, the disease caused by the coronavirus, according to the Johns Hopkins University Coronavirus Resource Center. It has the second-highest death rate in the world, following the United States.
Roughly five weeks after the first shot against the virus was administered in Brazil, the country has vaccinated about 3.6% of its population, according to Our World in Data, a research site.