Life almost back at normal in Paraguay except for curfew and crowd limits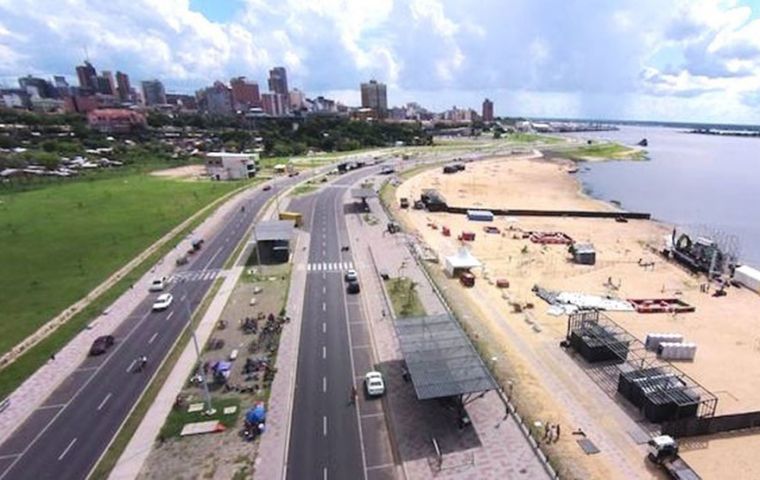 Paraguay's government Sunday issued Decree 5,071 whereby the strict measures implemented during Easter Week have been lifted, but a curfew from midnight to 5am shall remain in force, it was announced.
The new measures within the framework of the autorities' fight against the covid-19 pandemic will be in force until April 12.
Provided social distance and other protection measures are taken, circulation of people and vehicles will be allowed between 5am and 11.59pm, except from essential businesses, which may operate around the clock, although a speical permit shall be required for those involved in those activities.
Among those businesses to operate with no timetable restrictions are petrol stations, bridges, shipping lines, cargo transport, funeral parlors, lodging, and security monitoring.
Restaurants and bars may operate until 00.00, but customers shall need to make a reservation and only up to 4 people per table are to be allowed.
However, home deliveries shall not be interrupted, on the condition that no alcoholic beverages are distributed within curfew hours.
Education shall continue to function in a mixed mode between on-site and online classes, while social events shall have a 100-crowd limitation. Private meetings may not exceed 12 attendees.
Outdoor activity is allowed in groups not surpassing 4 people, while gyms and sports centers need to make room for 4-meter distancing.
Religious acts shall also entail a cap of 75 people indoors and up to 100 in open spaces.
A total 1,814 positive cases and 55 covid-19 deaths were recorded in Paraguay Sunday.