Raúl Castro in favor of dialogue with US in one of his last appearances as Communist Party leader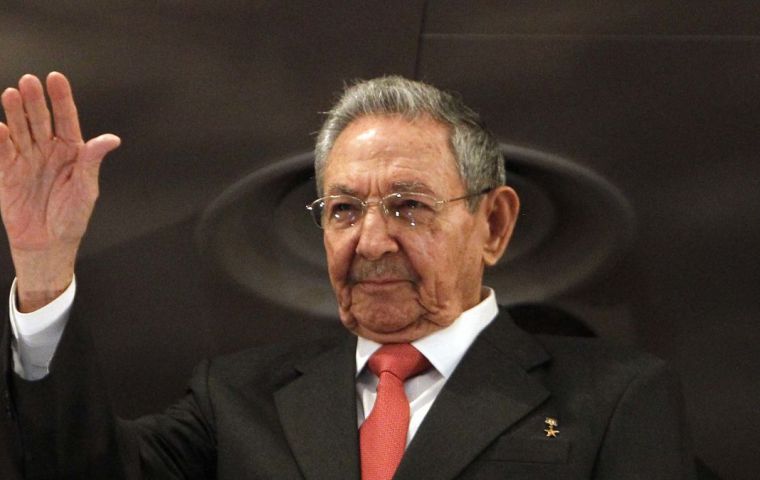 Iconic Cuban Revolution leader Raúl Castro Friday opened the Cuban Communist Party convention which will mark the end of his days as First Secretary by making it clear nobody had forced him to make that decision and he supported a closer dialogue with giant neighbours the United States.
"I ratify from this party congress the will to develop a respectful dialogue and build a new type of relationship with the United States," without renouncing "the principles of revolution and socialism," he said.
Raúl was co-author in 2014 of the thaw between the two countries together with Barack Obama, which ended half a century of strong confrontation and reactivated diplomatic relations, broken since 1961 and reestablished in 2015. However, Republican Donald Trump dismantled much of the progress between the two countries and went back to the embargo in force since 1962.
Meanwhile, White House spokeswoman Jen Psaki said at a press conference Friday that the United States does not have a policy change towards the island among its priorities. "Support for democracy and human rights will be at the centre of our efforts," Psaki said.
Castro, 89, said at the Havana Convention Center that "I conclude my task as first secretary (...), with the satisfaction of having fulfilled and with the confidence in the future of the country, with the thoughtful conviction of not accepting proposals to remain in the higher organs of the party organization.", Castro said when presenting the central report.
At his entrance to the meeting wearing the uniform of a four-star general, followed by his designated successor, President Miguel Díaz-Canel (60), Raúl received long applause from the delegates, according to the few images released by state television. Díaz-Canel, who replaced him in the presidency in 2018, will also be the first civilian to lead the party. He is scheduled to be appointed first secretary, the highest office in the country, on Monday, marking the convention's closing event.
After the death of Fidel Castro in 2016, Raúl's retirement turns a historical page on the island, where most of the inhabitants have not met another ruling family other than that of well-known revolutionaries.
In the streets of Havana, without tourists due to the pandemic, Cubans seem more concerned about food shortages, long lines in front of supermarkets and the inflationary spiral that unleashed the recent unification of the two currencies that the country had. In recent months, Cuba has experienced unprecedented social unrest, fueled by the recent arrival of the mobile internet, with demonstrations by artists, protests by dissidents and mobilizations by other sectors of civil society, such as animal rights defenders.
Castro also acknowledged the "structural problems" of the economy of the country, plunged in a serious crisis, although he ordered to continue putting limits on the private sector to avoid the "destruction of socialism."