Uruguayan schools to reopen gradually in May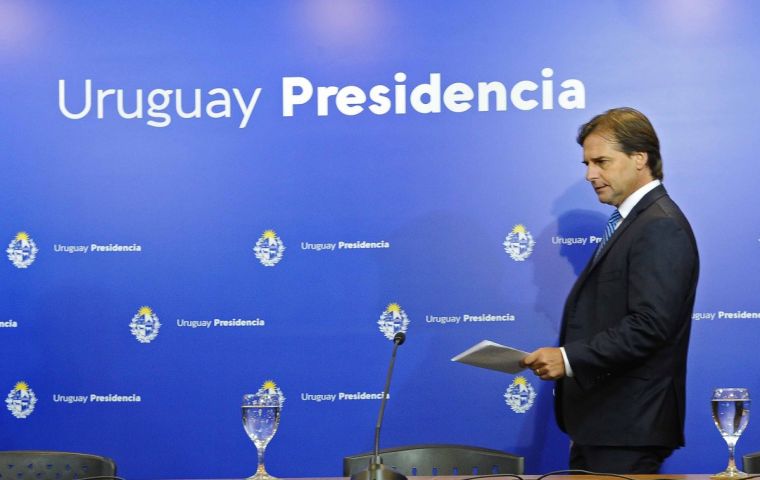 Uruguayan President Luis Lacalle Pou Wednesday announced a gradual return to on-site schooling for a third of nationwide students as of next Monday.
Forty days after the government ordered the suspension of face-to-face education, which generated several controversies regarding the mandatory attendance of virtual classes, next May 3, a maximum of 6,000 students from approximately 450 rural schools will return to the classroom, in what will be the beginning of a long process of a gradual return to the educational centres.
Given the uncertainty as to how the epidemic will evolve, and in the hope that the results of the vaccination plan will provide a more auspicious scenario by mid-May, the President, together with the educational and health authorities, defined a tentative timetable which, for the time being, has three assured phases, covering a maximum of one-third of the students.
Rural schools are in a disadvantageous position compared to those in urban places due to the lack of internet resources for online classes. A week later, rural schools of up to 50 children and public and private schools for children aged up to five years old will follow suit around 200,000 pupils.
Starting May 18, it will be the turn for another 112,000 students from first to third grade nationwide, except Canelones and Montevideo, where only schools serving the underprivileged will resume face to face activity.
Lacalle insisted the goal of this schedule was to avoid large gatherings and therefore curb the spread of the coronavirus pandemic. Further openings will depend on the evolution of these measures.
Other restrictive measures such as the closure of business, state offices, clubs, gyms and the banning of amateur sports which were to expire April 30 will remain in force until May 16 as per the advice of scientific experts, Lacalle announced.
"We have a light that generates hope, which is the drop in cases of health personnel, which is notorious, and we have advanced vaccination. We are one step lower, not the one we would like to have, and that is why the measures are extended, at least until May 16, and why the only activity returning is educational, albeit in stages," said the president.
Regarding vaccination against coronavirus, Health Minister Daniel Salinas explained there are 818,000 "people waiting."
Lacalle also admitted he was studying whether people under 18 are to be vaccinated, if a third dose will be necessary and if it will be a combination of two vaccines. "We are anticipating purchases of more vaccines", he stressed. He added negotiations with other potential suppliers were underway.
Both Lacalle Pou and Salinas made it clear that the country has vaccines for the entire population, both for those who have already had the disease and generated immunity and for those who have not.