Coronavirus restrictions stretched to May 23 in Uruguay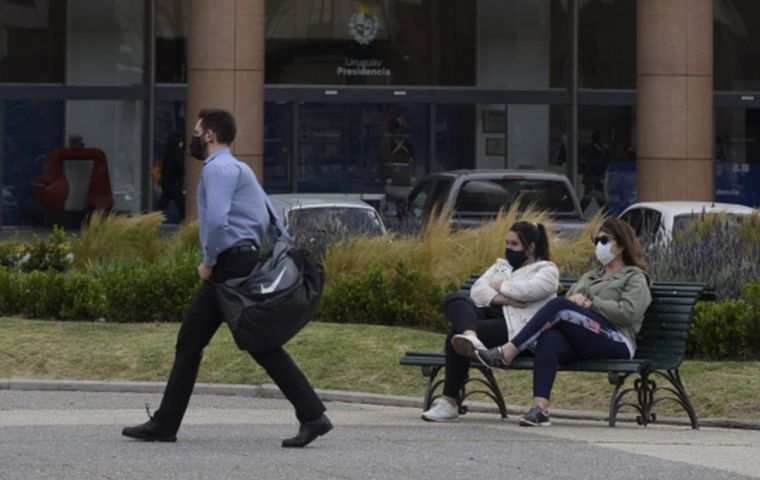 The Government of Uruguay Wednesday decided to extend the restrictive measures currently in force against the coronavirus pandemic until May 23, it was announced.
According to these measures, gyms and casinos are to remain closed, public shows are still banned, public offices shall not be open and civil servants are to stay under a home office scheme, while bars and restaurants must close at midnight.
These restrictions were first announced on March 23, later extended to April 8, and then again to April 28, when it was anticipated that it would continue until May 15. But this Wednesday it was reported that it will last at least eight more days, although with a staggering return to face-to-face classes.
Meanwhile, duty-free shop traders at borders are negotiating with the government the possibility of reopening their businesses even if in a limited fashion.
Uruguay has recorded 3,252 deaths since the beginning of the pandemic out of a total of 228,102 cases of which 25,928 remain active, according to official figures released by the National Emergency System (Sinae).