Pepe Mujica joins campaign against Uruguayan government law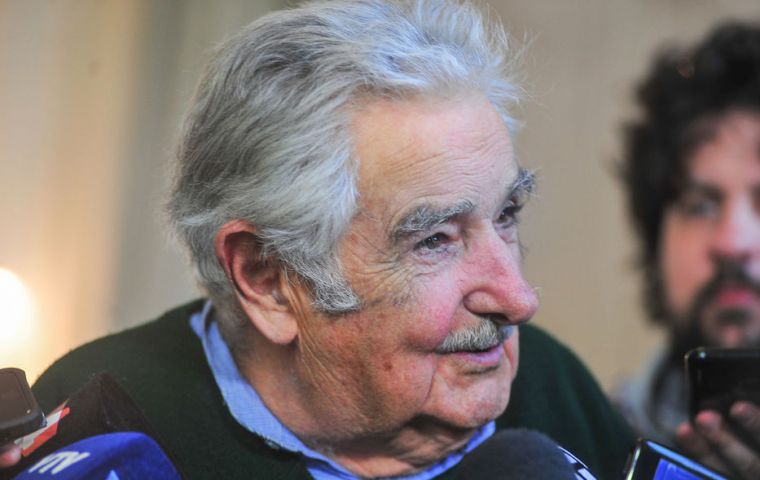 Former Uruguayan President José Pepe Mujica Wednesday launched an appeal to call for a referendum to revoke 135 articles of a government's Law of Urgent Consideration (LUC), which his opponents describe as retrograde.
Mujica joined that campaign through a recorded video in which he asked the militants of the Broad Front (Frente Amplio) to redouble their efforts to reach the 675,000 signatures required before the July 9 deadline for the Electoral Court to call for a citizen consultation.
At the beginning of the week, the National Referendum Commission announced the 445,526 had been gathered, despite the covid-19 limitations.
Mujica insisted that "all social and human progress has been achieved not because the gods gave it away, but because there were humans who fought, made mistakes, but in the end, they sowed because they transformed needs into rights."
He also pointed out that "we must win the right to publicly discuss a set of prerogatives that make up that package called the LUC, about which the vast majority of the Uruguayan people have no idea."
In this sense, Mujica said that the request for him to issue this message of encouragement to sign was from "fellow workers" who, "at such a special juncture," asked him to actively participate in the campaign.
He considered that in times of pandemic the difficulties are infinite because there is no possibility of meeting, holding assemblies, demonstrations, and then "there is no other resource than hand in hand, house by house."
The LUC in force since July 2020 is also known as a "Monster Law" and is deemed to be an instrument of far-right activists to advance over individual liberties.